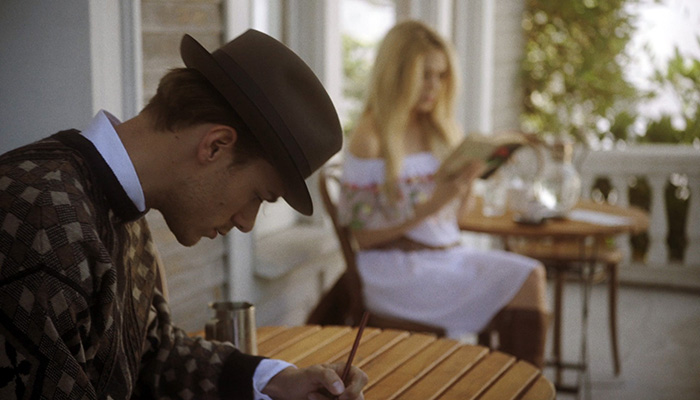 In Our Time: An Evening of Film with David Lamelas
GETTY CENTER
Museum Lecture Hall
This is a past event
The Getty Research Institute presents the world premiere of David Lamelas's new short film, In Our Time (2018), with scenes filmed at the Getty Center. Time, location, memory, and love play out in front of artist James Ensor's masterpiece, Christ's Entry into Brussels in 1889 (1888). This event will also include a screening of Lamelas's short film, The Invention of Dr. Morel (2000), and a conversation between the artist and curators Kristina Newhouse (University Art Museum, California State University, Long Beach) and Glenn Phillips (Getty Research Institute).

Funding for In Our Time has been provided by The Andy Warhol Foundation for the Visual Arts.

In Our Time was created in conjunction with the 2017 exhibition David Lamelas: A Life of Their Own, organized by the University Art Museum (UAM) at California State University Long Beach. The film was produced by UAM in partnership with the CSULB Film and Electronic Arts Department.

Additional funding was provided by Ariel Aisiks and the Institute for Studies on Latin American Art (ISLAA).

Major support for David Lamelas: A Life of Their Own was provided through grants from the Getty Foundation.


---
Extended Hours
Gallery hours will be extended until 7:00 p.m. for viewing of Ensor's Christ's Entry into Brussels in 1889 (1888) prior to this event.
Concessions
An assortment of concessions will be available for purchase outside the Museum Lecture Hall prior to the event. Please note that food and drink are not permitted inside the lecture hall.
Need help?
Contact us!
9 am–5 pm,7 days a week
(310) 440-7300