Education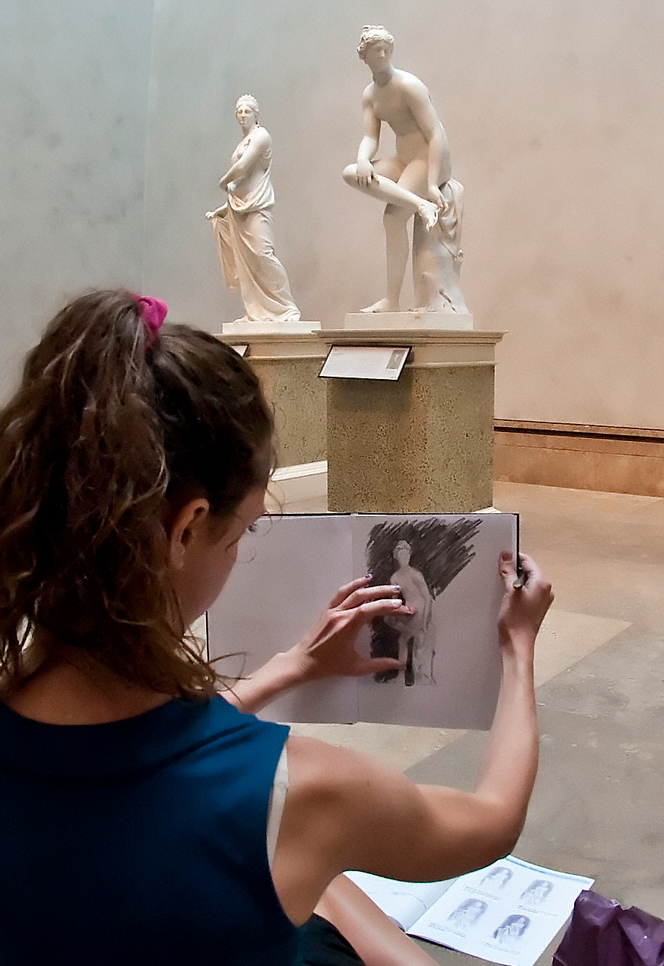 The education department at the J. Paul Getty Museum seeks to inspire all of our audiences to engage with our collection and exhibitions through programs and resources at the Getty Center and the Getty Villa.


Drawing from Antiquity
Artists have long looked to classical antiquity for inspiration. Discover this historical tradition at the Getty Villa in this monthly free, 1.5 hour program. Artist and educator Elmira Adamian guides an informal lesson as you sketch from works of art, architecture, and the gardens of the Villa. Experiment with various historical drawing materials in the gallery and studio. Supplies are provided and all skill levels are welcome.
Learn more about this free program.
Getty Drawing Hour
Enjoy the tradition of sketching from original works of art every first and third Sunday of the month at the Getty Center.
Learn more and see other upcoming studio courses.