GCI Reference Collection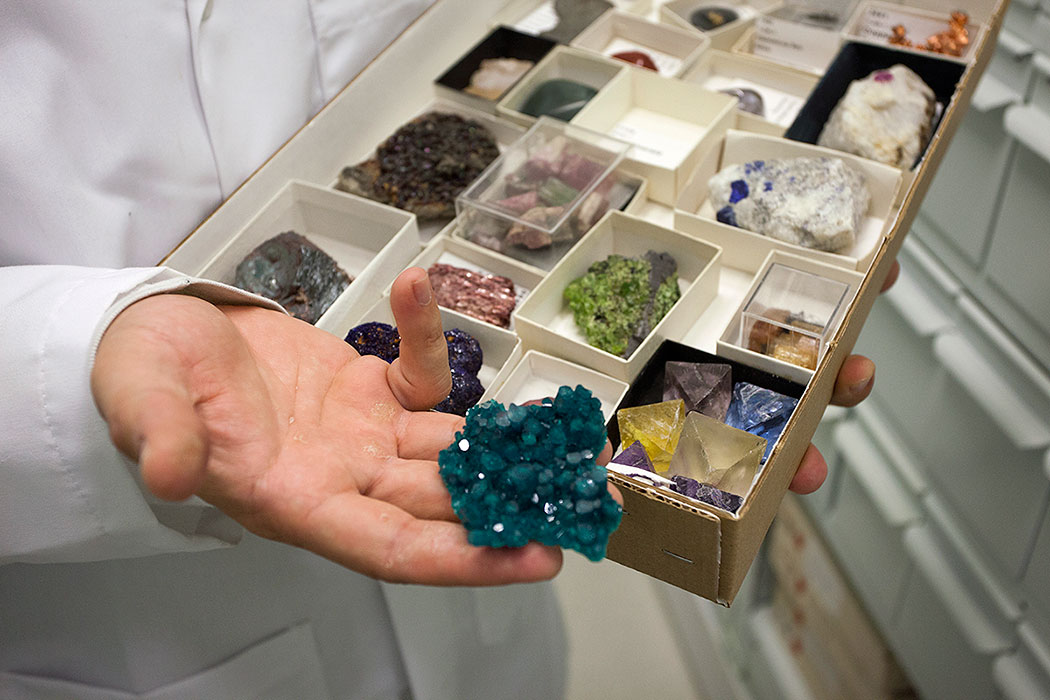 The analysis of art objects is a demanding discipline, and a thorough analysis of most materials used in cultural heritage is almost impossible without the existence of well-characterized standards or reference materials. The GCI Reference Collection was established in the early 1990s as a repository of reference materials for use in the analysis of art objects. The collection supports not only various research and service tasks of the GCI but also the international art conservation community.
Since its humble beginnings, the collection has grown into a repository of nearly fourteen thousand pieces acquired through purchase and donation and housed in a dedicated, environmentally controlled room. Among its many holdings are a wide variety of inorganic and organic pigments and dyes, raw plant and mineral samples, well-characterized wood samples, stone samples, drying oils, natural and synthetic resins, waxes, prepared media, varnishes, and different protein-based materials. Examples of various photographic processes and photographic materials from the era of chemical photography are also part of the collection. The different samples of a particular material in the collection typically represent a range of dates, geographic origins, manufacturers and commercial recipes.
The collection is cataloged and searchable by specific sample information or the collection as a whole. Each sample has a unique record, that includes information ranging from chemical composition and manufacturer and geographic origin to experiments performed on the sample. In addition, links are provided to analytical data obtained from the analysis of the samples.
This invaluable resource for researchers at the Getty ultimately will be shared with conservators throughout the world.
For all inquiries related to the Reference Collection, please contact GCIreferencecollection@getty.edu.
Page updated: August 2015