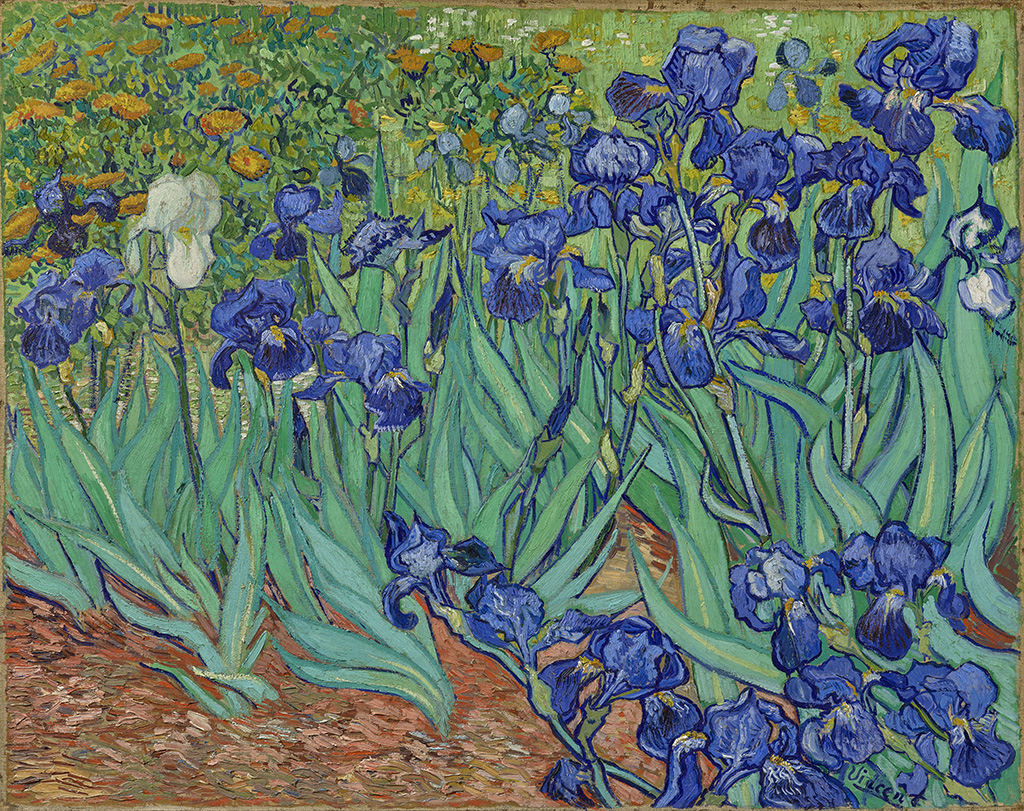 The collection, changing exhibitions, and outdoor art on view at the Getty Center reach across European and American history—from medieval times to the present.
Download a map of the Getty Center. (PDF, 2.7MB)
Permanent Collection of the J. Paul Getty Museum
On view at the Getty Center is the art collection of the J. Paul Getty Museum, which includes:
pre-20th-century European paintings, drawings, illuminated manuscripts, sculpture, and decorative arts;
19th- and 20th-century American and international photographs;
contemporary and modern sculpture;
Robert Irwin's Central Garden, designed specifically for the Getty Center.
The collection is displayed in four free-standing pavilions and on the grounds.
North Pavilion
The North Pavilion presents paintings dating up to 1600, as well as medieval and Renaissance sculpture and decorative arts.
East Pavilion
The East Pavilion features primarily 17th-century Baroque art, including Dutch, French, Flemish, and Spanish paintings, as well as sculpture and Italian decorative arts dating from 1600 to 1800.
South Pavilion
The South Pavilion houses 18th-century paintings and the majority of the Museum's European decorative arts collection, complete with elaborately furnished paneled rooms, dating up to 1800.
West Pavilion
The West Pavilion features sculpture and Italian decorative arts of the 1700s through 1900, 19th-century paintings, and the Center for Photographs. Neoclassical, Romantic, and Symbolist sculpture and decorative arts are also on view.
Outdoor Sculpture
Contemporary and modern sculptures are featured throughout the grounds.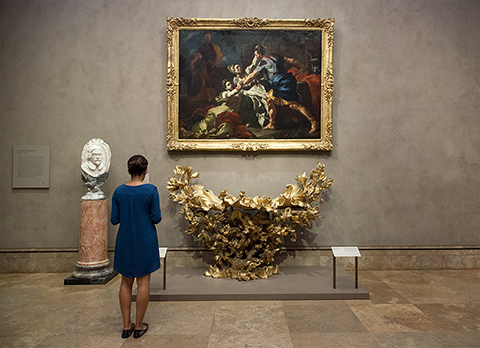 Changing Exhibitions on View
See a list of all current exhibitions.
Special Exhibitions
Not to be missed are rotating special exhibitions featured in the second-floor gallery in the Exhibitions Pavilion, which often involve collaborations and loans from museums around the world.
Drawings, Manuscripts, and Photographs Exhibitions
Because these light-sensitive artworks cannot be on permanent display, changing exhibitions allow the Museum to rotate the works and provide new ways of looking at, interpreting, and enjoying them.
Find drawings exhibitions in the West Pavilion, manuscripts exhibitions in the North Pavilion, and photographs exhibitions in the Center for Photographs in the West Pavilion.
Getty Research Institute Exhibitions
The two galleries on the plaza level of the Getty Research Institute offers rotating exhibitions of rare books, photographs, archives, and other materials from the special collections of the Research Library related to the history of art and architecture.