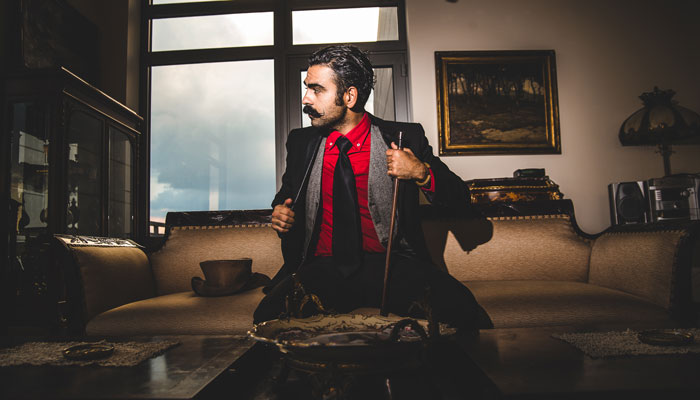 Persia After Hours: Fared Shafinury
GETTY VILLA
The Getty Villa
This is a past event
As of June 3, this event is sold out. Additional tickets released on June 18.

Persia After Hours is an evening series of musicians, DJs, visual artists, and more, who are inspired by Iran's rich culture and history. In June, Iranian American artist and setâr virtuoso Fared Shafinury presents a concert inspired by famed Persian poet Rumi, whose writing celebrates a limitless, eternal love that is all-encompassing and void of judgment. With DJ sets by SHAN NASH and calligraphy demonstration by Mohtadi Mirak.

Persia After Hours is a collaboration between Farhang Foundation, UCLA's Herb Alpert School of Music, and Getty. The June event is presented in collaboration with RAHA International.

Artist's Statement
The Beloved
Throughout history, there have been beacons who light the way for others to follow. Rumi is one of them. He writes of a limitless, eternal love that is all-encompassing and void of judgment. His yearning for the Beloved mirrors our most basic yearnings for love, for the awe and majesty of nature, and for the deepest, most intimate relationships we cultivate throughout our lives. Centuries of classical Persian poetry have explored this boundless love. This concert is dedicated to this ancient wisdom that still survives and reverberates today. Let's celebrate a history of inclusion, documented through poetry, and live in the spirit of now, embracing the essence of unabashed love.
— Fared Shafinury

Fared Shafinury is a contemporary Iranian American artist, setâr virtuoso, activist, and educator. As a disciple of many prominent setâr masters, Shafinury has dedicated his life to both its preservation and evolution. His discography and live concert appearances chart a path of experimentation with a deep respect and understanding of tradition. Since the onset of the pandemic, Shafinury has lived a relatively secluded life in a sleepy beach town along the Gulf of Mexico, where he has created a thriving online school and community, known as the Radif Retreat Institute. He now teaches a wide array of students from across the Iranian global diaspora and beyond with a bilingual and multicultural approach. He is currently recording his third LP album, Microtone (Riz-Pardeh).

Featuring:
Fared Shafinury: vocals, setâr, composition & arrangement
Naghme Sarang: kamânche
Rambod Dargahi: tonbak
Miriam Peretz: choreography, dance
Kourosh Beigpour: graphic design
Lyrics by Rumi

Schedule:
6:00 p.m.–7:45 p.m.
DJ set by SHAN NASH and special exhibition tours.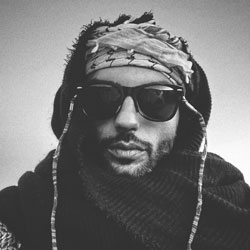 SHAN NASH, born in Balochestan, is a producer/DJ currently based in Los Angeles. His unique sound is drawn from his deep passion for Middle Eastern culture. He performs worldwide and casts his musical spells across the globe through long-format sets, his collection of remixes, and his productions.



Calligraphy presentation by Mohtadi Mirak in the Outer Peristyle.

Food concessions and bar open until 7:45 p.m.

Museum galleries are open until 7:45 p.m.

8:00 p.m.–9:00 p.m.
Performance by Fared Shafinury in the Outdoor Classical Theater.
Need help?
Contact us!
9 am–5 pm,7 days a week
(310) 440-7300