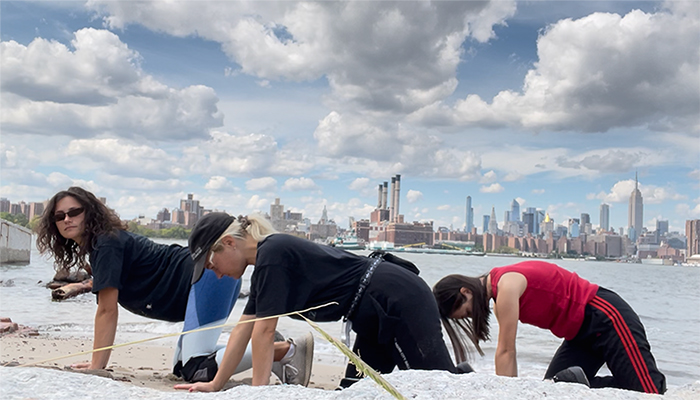 Meaningless Work, Get To Work: Fluxus Scores with Tashi Wada, Simone Forti, Phoebe Berglund Dance Troupe, and More
GETTY CENTER
The Getty Center
This is a past event
This event is outdoors.

"The thing to do is to keep the head alert but empty. Things come to pass, arising and disappearing. There can be no consideration of error. Things are always going wrong."
—John Cage, An Anthology of Chance Operations

Contemporary experimental musicians, dancers, and artists gather for an afternoon-long exploration of Fluxus scores drawn from the landmark 1963 publication An Anthology of Chance Operations. Edited by minimalist composer La Monte Young and poet Jackson Mac Low, and designed by George Maciunas, this seminal book drew together radical ideas for new forms of art and performance from a coterie of artists who would come to define the Fluxus art movement.

In areas throughout the Getty Center, artists bring new interpretations to open-ended and poetic instructions by George Brecht, Simone Forti, Walter de Maria, Earle Brown, and others. From parked cars played like musical instruments, to rocks mysteriously and methodically moved along a beach, to a graphic music score radically reimagined, these unexpected happenings upend our daily experience of the world.

Read more about the event.

This program is co-presented with Getty Museum's Ever Present series and coincides with the exhibition Fluxus Means Change: Jean Brown's Avant-Garde Archive, which runs from September 14, 2021 through January 2, 2022 at the Getty Research Institute.
Need help?
Contact us!
9 am–5 pm,7 days a week
(310) 440-7300