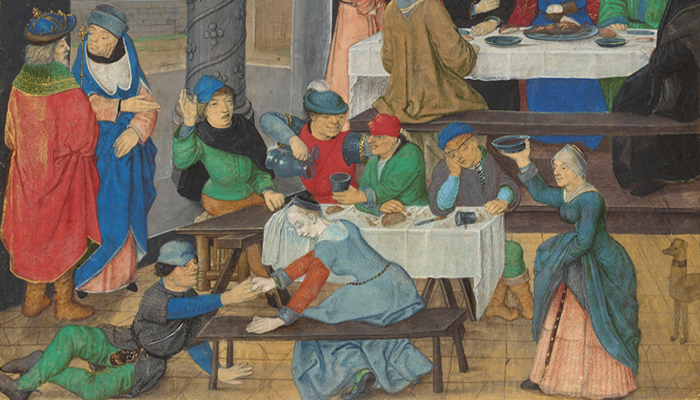 Can Gluttony Be a Virtue?
Community Partner Event
Redondo Beach Historic Library
Evan Kleiman, host of KCRW's "Good Food" moderates this discussion of the role of feasting in modern society? What social and psychological outlets do food and drink offer us all, and has our obsession with health and moderation diminished the positive impact that partaking in a feast can have? Panelists include Francine Prose, author of Gluttony, UCLA historian Teo Ruiz, and celebrity chef Eric Greenspan. Presented in partnership with Zócalo Public Square, this panel discussion complements the exhibitions Eat, Drink, and Be Merry: Food in the Middle Ages and Renaissance and The Edible Monument: The Art of Food for Festivals on view at the Getty Center.

This free event takes place at Redondo Beach Historic Library. For tickets, visit Zócalo Public Square.
Need help?
Contact us!
9 am–5 pm,7 days a week
(310) 440-7300