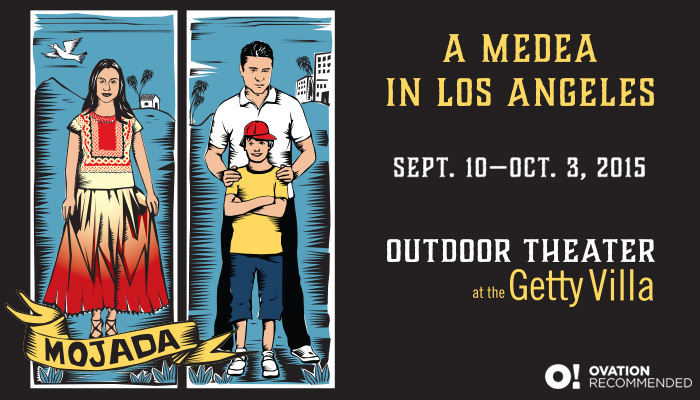 Mojada: A Medea in Los Angeles
Outdoor Theater
GETTY VILLA
The Barbara and Lawrence Fleischman Theater
A new adaptation by Luis Alfaro
Based on Euripides's Medea
Directed by Jessica Kubzansky
Produced by The Theatre @ Boston Court
From MacArthur Fellow and critically acclaimed author of Electricidad and Oedipus el Rey, Luis Alfaro's Mojada is a breathtaking reimagining of Euripides's Medea transported to East Los Angeles. Medea, a seamstress with extraordinary skill, runs from a past of betrayals. With husband Hason and their son in tow, our storied heroine's struggle to adapt takes a disastrous turn when old and new worlds meet in the City of Angels. Tickets $36–45.
Need help?
Contact us!
9 am–5 pm,7 days a week
(310) 440-7300