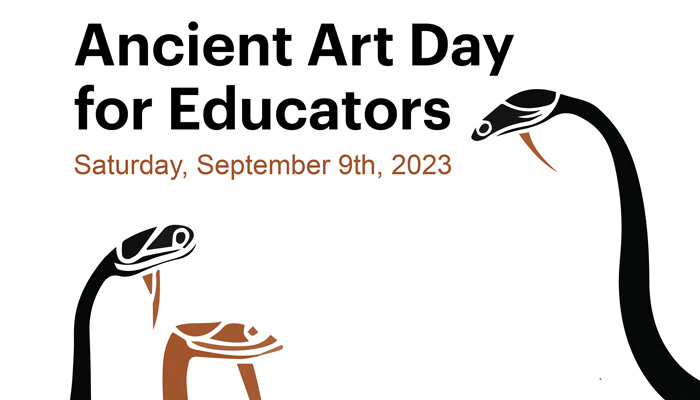 Ancient Art Day for Educators
GETTY VILLA
The Getty Villa
This is a past event
This event is currently sold out. For more information or other questions, please reach out to teacherprograms@getty.edu.

Immerse yourself in the ancient Greek and Roman world through a day of hands-on activities, gallery explorations, and connecting with fellow educators. This event is designed for K–12 educators. We'll provide you with morning refreshments, lunch, and a tote bag for your creations so you can simply relax and enjoy the day. You'll walk away with inspiration and resources for bringing the ancient world into your classroom, along with ideas about curriculum connections in English Language Arts, social sciences, and visual arts.

The Villa entrance opens at 9:30 am; activities run from 10:00 am–2:00 pm with a break at noon for lunch. Come for just an hour or stay the whole time—it's up to you! Registration required; limited capacity. Registered educators receive complimentary parking and lunch.
Need help?
Contact us!
9 am–5 pm,7 days a week
(310) 440-7300