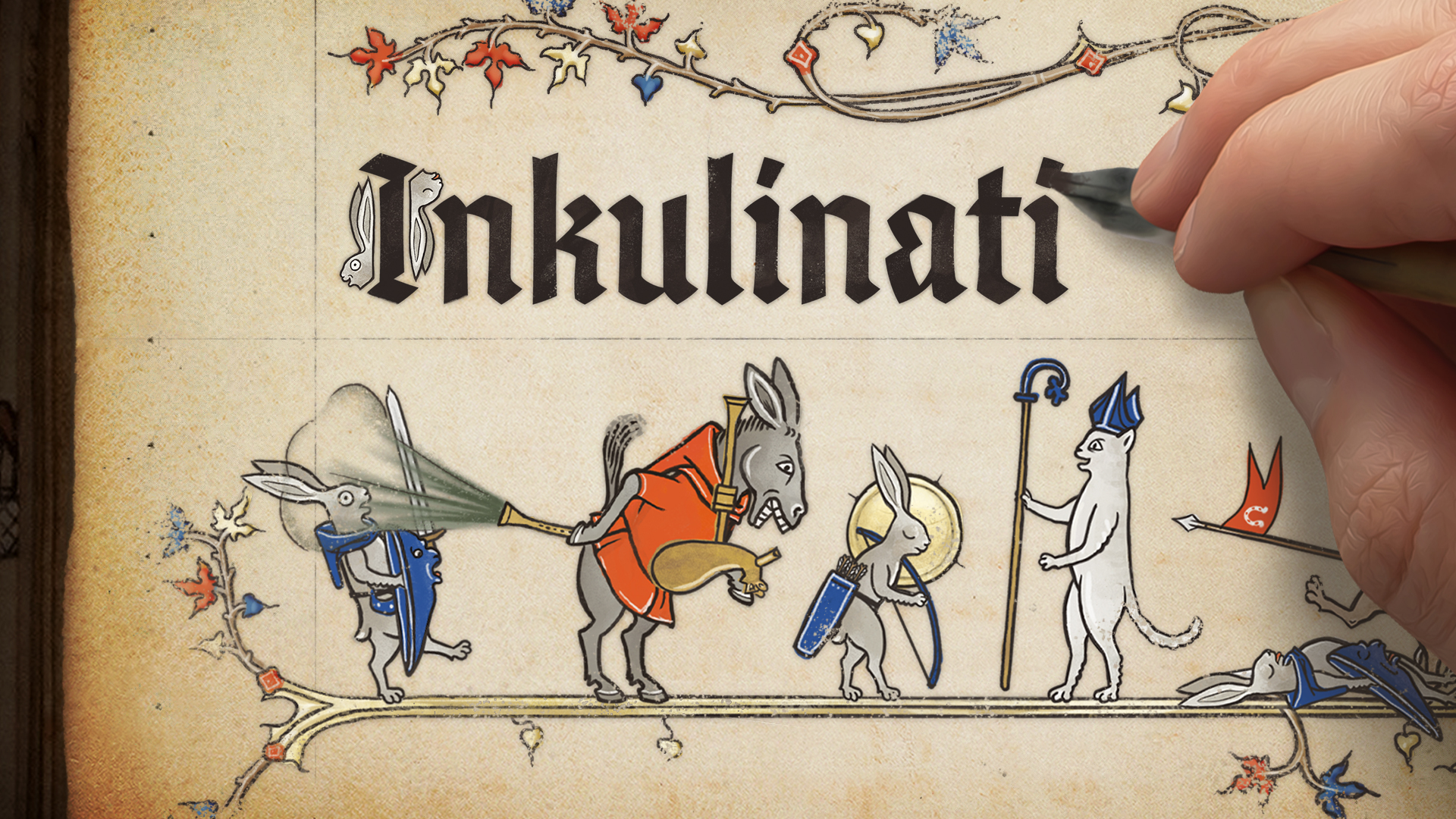 Modern Games, Medieval Wireframes
ONLINE ONLY
This is a past event
Ever wonder why knights, dragons, and wizards abound in role-playing games like Dungeons and Dragons and popular video games like Assassin's Creed? The medieval period offers alluring prospects for exciting visuals and dramatic storytelling, from the glowing colors of stained glass and tapestries to the visceral violence offered by swordfight duels and epic battles. This online conversation focuses on the ways in which medieval manuscripts in particular serve as a rich source of inspiration for modern gamemakers who reinterpret the period to appeal to contemporary audiences. Game specialists discuss how the imagery of the Middle Ages plays an integral role in helping games capture a sense of the medieval.

Compliments the exhibition Play and Pastimes in the Middle Ages.

PARTICIPANTS

Dorota Halicka is art director of Yaza Games, producers of Inkulinati, an ink-based digital strategy game based on medieval manuscripts.

Hannah Kennedy is art director of Pentiment, an adventure role-playing video game developed by Obsidian Entertainment and published by Xbox Game Studios.

Alf Seegert is a board game designer and professor at the University of Utah. His board games The Road to Canterbury and Illumination (Gryphon Games) are inspired by Chaucer's Canterbury Tales and medieval illuminated manuscripts.

Dr. Nava Streiter (moderator) is a medieval scholar and curator of the current Getty exhibition Play and Pastimes in the Middle Ages.
Need help?
Contact us!
9 am–5 pm,7 days a week
(310) 440-7300