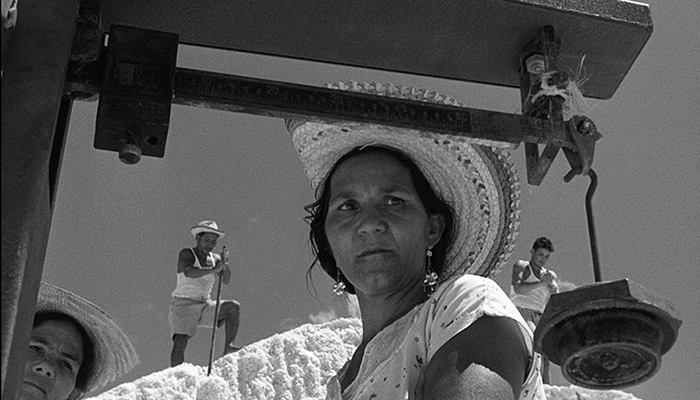 Araya: Film Screening and Conversation
GETTY CENTER
Museum Lecture Hall
This is a past event
Inspired by the Getty Research Institute exhibition Alfredo Boulton: Looking at Venezuela (1928–1978), this screening of the award-winning Venezuelan documentary Araya (dir. Margot Benacerraf, 1959, 90 minutes) shares a compelling and poetic depiction of the harsh living conditions faced by people working in the salt mines on a small coastal region of Venezuela's Caribbean peninsula. The screening will be followed by a conversation between curators J. Raúl Guzmán and Idurre Alonso. Join us for a reception with the curators after the event.

Idurre Alonso is curator of Latin American collections at the Getty Research Institute. Her curatorial and research interests include experimental practices in photography from Latin America, the iconography and development of national narratives, and issues of power hierarchies in emerging art.

J. Raúl Guzmán is assistant curator at the Academy Museum in Los Angeles. He has worked on the exhibitions Regeneration: Black Cinema 1898–1971 (2022), Hayao Miyazaki (2021) and Installation: Pedro Almodóvar (2021), among others.

The conversation will be available on the Getty Research Institute YouTube channel following the event.

Visit the Getty Research Institute's Exhibitions and Events page for more free programs.
Need help?
Contact us!
9 am–5 pm,7 days a week
(310) 440-7300