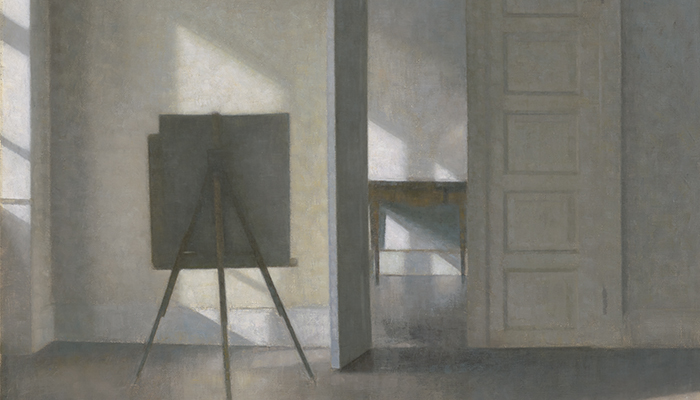 Hammershøi's Shadow
GETTY CENTER
The Getty Center and Online
This is a past event
To attend in person, click "Get Tickets."
To watch online, register via Zoom.

One of Getty's most beguiling paintings, Interior with an Easel, Bredgade 25 (1912) by Danish artist Vilhelm Hammershøi is prominently featured in the exhibition Beyond the Light: Identity and Place in 19th-Century Danish Art. Join Dr. Bridget Alsdorf as she delves into Hammershøi's work, examining the long tradition of "artist's studio" interiors; the role his wife, Ida, played as his primary model/collaborator; and the artist's impact on later Danish film. She explores shadow in Hammershøi's work not only as a shape-shifting painterly motif, but also as a metaphor for the pairings—past, present, and future—vital to understanding his work.

Dr. Bridget Alsdorf is professor of Nineteenth-Century European Art at Princeton University. She has lectured and published internationally on modern art, and is the author of two books, Fellow Men: Fantin-Latour and the Problem of the Group in Nineteenth-Century French Painting (2013) and Gawkers: Art and Audience in Late Nineteenth-Century France (2022). With the support of a 2023 Guggenheim Fellowship and a grant from the American-Scandinavian Foundation, she is working on a new book about intimacy and collaboration in modern Scandinavian painting, photography, and silent film.
Need help?
Contact us!
9 am–5 pm,7 days a week
(310) 440-7300