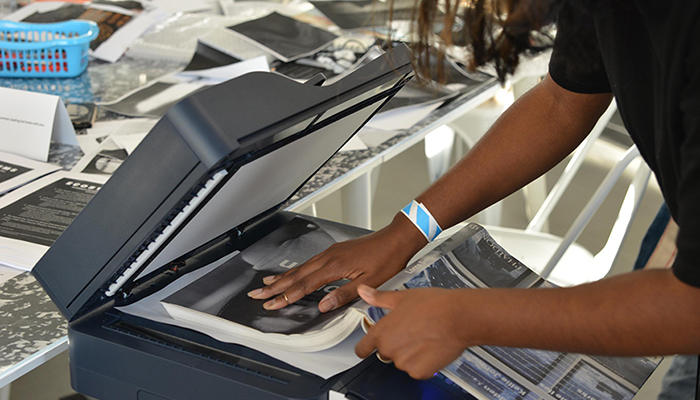 Xerox Art Making Workshop
GETTY CENTER
Saturday, June 10, 2023, from 12 pm - 4 pm
Ada Louise Huxtable Lecture Hall
Free | Advance ticket required
Create your own Xerox art! Learn how to use copy machines, collage, and color to express yourself. Led by artist Kameelah Janan Rasheed, this free drop-in workshop is inspired by the Getty Research Institute's exhibition Barbara T. Smith: the Way to Be.

Kameelah Janan Rasheed is an artist based in New York. Their work explores the poetics-pleasures-politics of Black knowledge production, information technologies, [un]learning, and belief formation. Rasheed is the author of three books: An Alphabetical Accumulation of Approximate Observations (2019), No New Theoriea (2019), and Scoring the Stacks (2021). They are an adjunct instructor at the Cooper Union for the Advancement of Science and Art, a critic at the Yale School of Art, Sculpture, and a mentor-in-residence with NEW Inc.

Visit the Getty Research Institute's Exhibitions and Events page for more free programs.
Need help?
Contact us!
9 am–5 pm,7 days a week
(310) 440-7300