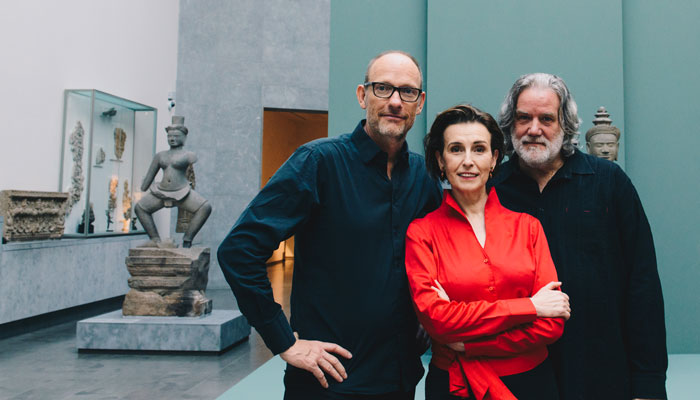 Ensemble Dialogos: Barlaam & Josaphat
GETTY CENTER
Harold M. Williams Auditorium
This is a past event
The sounds of the medieval past are conjured in Paris-based Ensemble Dialogos's presentation of the legend of Barlaam and Josaphat. Wildly popular in medieval Europe, the tale of Prince Josaphat and his hermit-teacher Barlaam originated in 3rd-4th century India and tells a surreal, Christianized version of the life of Buddha. In this concert, Ensemble Dialogos explores the legend through several musical repertoires of the Middle Ages, reflecting the beloved story's translation into Greek, Latin, Old-Russian, Old-Croatian, Old-French, medieval Occitan, and Italian manuscripts.

Program includes supertitles.

Ensemble Dialogos
Founded in 1997, the ensemble brings together singers and instrumentalists from different backgrounds and countries to revive European oral and written traditions, from the Middle Ages to the present day.

Katarina Livljanić, voice, direction
Albrecht Maurer, fiddle, rebec
Norbert Rodenkirchen, flutes, harp

This performance complements the exhibition A Passion for Collecting Manuscripts on view January 31 through April 23, 2023.
Need help?
Contact us!
9 am–5 pm,7 days a week
(310) 440-7300