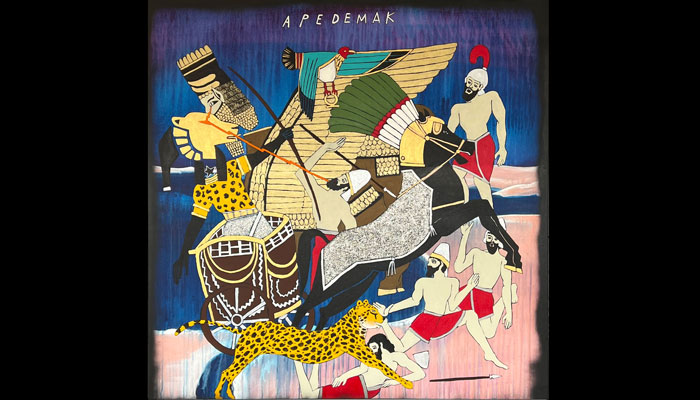 The Alternative Histories of Artist Umar Rashid
GETTY VILLA
The Getty Villa and Online
This is a past event
To attend in person, click the "Get Tickets" button above.
To watch on Zoom, register here.

Umar Rashid reimagines world history through color-saturated, multimedia fictional narratives and landscapes that explore race, colonialism, and power. Rashid joins Jeffrey Spier, senior curator of antiquities, to discuss the driving forces behind his work, from the ancient world to colonial America. The artist's work is on view at the Getty Villa Museum as part of the citywide exhibition Adornment ⏐ Artifact, a selection of contemporary art curated by Transformative Arts that celebrates ancient Nubia and complements the Villa's exhibition Nubia: Jewels of Ancient Sudan from the Museum of Fine Arts, Boston.

Learn more about Adornment | Artifact.

About the Artist
Umar Rashid (also known as Frohawk Two Feathers) was born in Chicago and lives and works in Los Angeles. In 2000, he graduated with a BA in cinema and photography from Southern Illinois University at Carbondale. Rashid is recognized for his paintings, drawings, and sculptures that narrate the history of his fictional Frenglish Empire and explore the historical omission of people of color from official narratives.
Need help?
Contact us!
9 am–5 pm,7 days a week
(310) 440-7300