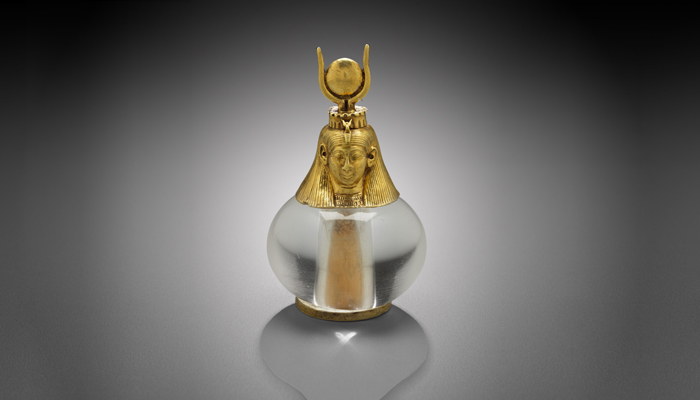 Jewelry of Nubia's Royal Women
GETTY VILLA
The Getty Villa and Online
This is a past event
To attend in person, click the "Get Tickets" button above.
To watch on Zoom, register here.

Some of the most exquisite and skillfully crafted jewelry of the ancient world came from Nubia, a region spanning southern Egypt and northern Sudan. Egyptologist Solange Ashby takes a closer look at adornments worn by priestesses and queens who often served in ritual roles associated with the goddess Hathor. Ashby provides historical and religious context for stunning objects excavated in Sudan in the early 20th century, including ones on view in the exhibition Nubia: Jewels of Ancient Sudan From the Museum of Fine Arts, Boston.

Solange Ashby received her PhD in Egyptology from the University of Chicago. Dr. Ashby's expertise in sacred ancient languages, including Egyptian hieroglyphs, underpins her research into the history of religious transformation in Northeast Africa. Her first book, Calling Out to Isis: The Enduring Nubian Presence at Philae, explores the temple of Philae as a sacred site. Ashby has been awarded a President's Postdoctoral Fellowship at the University of California, Los Angeles. In 2023, she will join the faculty of the department of Near Eastern Languages and Cultures at UCLA where she will teach Egyptology and Nubian Studies.
Need help?
Contact us!
9 am–5 pm,7 days a week
(310) 440-7300