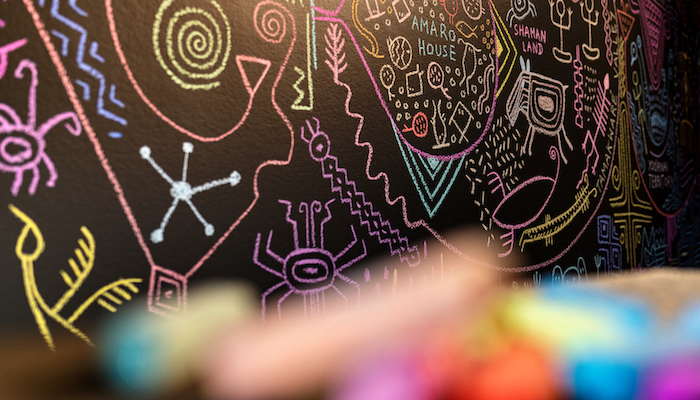 Celebrating Indigenous Peoples' Day
GETTY CENTER
The Getty Center
This is a past event
To celebrate Indigenous Peoples' Day (October 10), Getty is hosting a family event to learn about Southern California's vibrant Native American cultures through activities sharing traditional and contemporary Indigenous perspectives and narratives. Enjoy a hands-on plant dye workshop led by Meztli Projects featuring cochineal, indigo, and oak dyes to learn about how Indigenous communities are reclaiming knowledge and revitalizing Indigenous traditions; discover traditional flavors from California selected by co-author of Cooking the Native Way Abe Sanchez; and take curator-led tours of the Getty Research Institute exhibition Reinventing the Américas: Construct. Erase. Repeat. Musician Kelly Caballero punctuates the celebration with a musical and spoken word performance.

This program compliments the exhibition Reinventing the Américas: Construct. Erase. Repeat., on view from August 23, 2022 through January 8, 2023.

Kelly Caballero (Gabrielino Tongva, Chicana) is a poet and songwriter. Her work lends voice to the critical and important conversation of California's First People in relation to place and belonging, offering a lens through the poetics of her life as a California Native woman.

Meztli Projects is an Indigenous-based arts and culture collaborative centering Indigeneity into the creative practice of Los Angeles by using arts-based strategies to support, advocate for, organize, and highlight Native/Indigenous Artists and systems-impacted youth.

Abe Sanchez is a cultural educator, expert in California native plants, and co-author of Cooking the Native Way: Chia Cafe Collective (Heydey, 2010).
Need help?
Contact us!
9 am–5 pm,7 days a week
(310) 440-7300