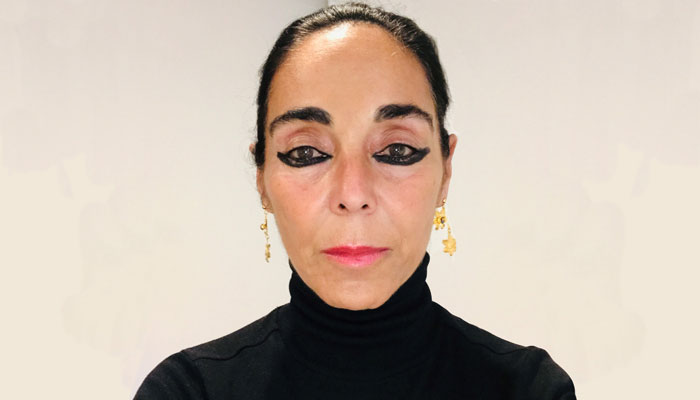 Villa Council Presents: A Lecture by Artist and Filmmaker Shirin Neshat
GETTY VILLA
Auditorium
This is a past event
To attend in person, click the "Get Tickets" button above.
To watch on Zoom, register here.

Can't join us live? Register to watch on Zoom and you will be notified when a recording is available on the Getty Museum's YouTube channel.

For Shirin Neshat, art has always been a tool to frame her personal identity in parallel with socio-political, religious, and historical narratives. Shirin's practice has evolved from her nomadic and political circumstances as an Iranian living in the West, engaging conceptual and visual strategies that reveal the duality of her existence. In this presentation, Neshat explores the influences she takes from Islamic and Persian art and architecture both ancient and contemporary, and shares her latest work Land of Dreams, an immigrant's perspective on America, her adoptive country.

Shirin Neshat is an Iranian-born artist and filmmaker living in New York. Neshat works and continues to experiment with the mediums of photography, video, and film, which she imbues with highly poetic and politically charged images and narratives. Neshat has held numerous solo exhibitions at museums internationally including most recently at the Pinakothek der Moderne, Munich; Modern Art Museum of Fort Worth; and The Broad, Los Angeles. She has directed three feature-length films, Women Without Men (2009), Looking for Oum Kulthum (2017), and most recently Land of Dreams (2021.) She is represented by Gladstone Gallery in New York and Goodman Gallery in London.
Need help?
Contact us!
9 am–5 pm,7 days a week
(310) 440-7300