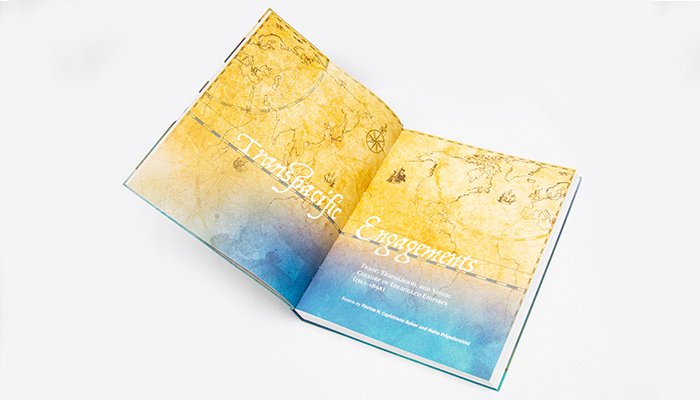 Transpacific Engagements: Trade, Translation, and Visual Culture of Entangled Empires (1565–1898)
ONLINE ONLY
This is a past event
Watch Online: Sign up here to watch via Zoom

Part 1 March 30, 2022, 8 am PST
Please visit the Kunsthistorisches Institut in Florenz to register in advance for this online event

Part 2 April 26, 2022, 5 am PST
Please visit the Ayala Museum to register in advance for this online event

This event is the third of a three-part series presented by Getty Research Institute in partnership with the Ayala Museum, the University of Edinburgh, and the Kunsthistorische Institut in Florenz—Max-Planck-Institut.

Scholars discuss the new book, Transpacific Engagements: Trade, Translation, and Visual Culture of Entangled Empires (1565–1898). The conversation explores global culture and economic exchange on the transpacific routes between Asia and the Americas between the 16th and 19th centuries—an era of competition for global trade networks—and how those interchanges have made a profound impact on contemporary art and culture, especially in the cosmopolitan cities of Manila and Los Angeles along the Pacific Rim.

Richard T. Chu is the Five College professor of History at the University of Massachusetts Amherst.

Christina H. Lee is an associate professor and director of graduate studies in the Department of Spanish and Portuguese at Princeton University.

Paulina Machuca is a research professor in the Department of History at El Colegio de Michoacán.

Florina H. Capistrano-Baker was formerly museum director of the Ayala Museum where she is currently a consultant.

Meha Priyadarshini is a lecturer in the Department of History at the University of Edinburgh.

This program is part of the GRI's Untold Stories series, which celebrates the "untold stories" of visual culture, exploring how new works, people, and interpretations can shed new light on our understanding of and appreciation for the history of art.

The conversation will be available on the Getty Research Institute YouTube channel following the event.
Need help?
Contact us!
9 am–5 pm,7 days a week
(310) 440-7300