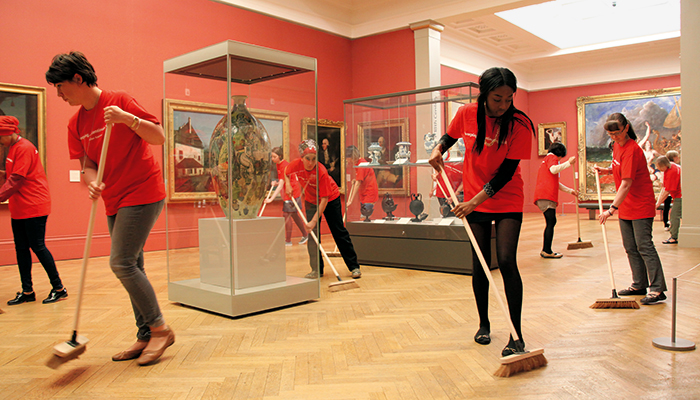 Suzanne Lacy: Between Feminism and Social Practice
GETTY CENTER
Harold M. Williams Auditorium
This is a past event
Attend In Person: Click on the "Get Tickets" button above to reserve.
Watch Online: Sign up here to watch via Zoom

Reflecting on four decades of a singular practice in which she questions the subjects and aesthetics of performance art and how it operates in public, Suzanne Lacy presents a brief historical review of her work as well as recent projects. Lacy explores the connections between feminism and performance art, first introduced via mentors Judy Chicago and Allan Kaprow. Focusing on ethics, communication, and new art forms, she argues that contemporary social practice art draws heavily on feminist practices, including consciousness raising, expanding audiences, inclusion strategies, and naming the political in the personal.

Suzanne Lacy is a renowned pioneer in feminist, performance, and socially engaged art. Her large-scale projects span the globe and her writing includes Mapping the Terrain: New Genre Public Art and Leaving Art: Writings on Performance, Politics, and Publics. She is a professor at Roski School of Art and Design and the University of Southern California and a resident artist at The 18th Street Art Center.

This event is moderated by Glenn Phillips, senior curator, head of exhibitions and head of modern and contemporary collections at the Getty Research Institute.

This program is part of the Art History in the Making series, which brings artists, critics, curators, and scholars together to explore how both the creative practice of art-making and new discoveries in art history are provoking new questions and redefining the frontiers of the field.

The conversation will be available on the Getty Research Institute YouTube channel following the event.
Need help?
Contact us!
9 am–5 pm,7 days a week
(310) 440-7300