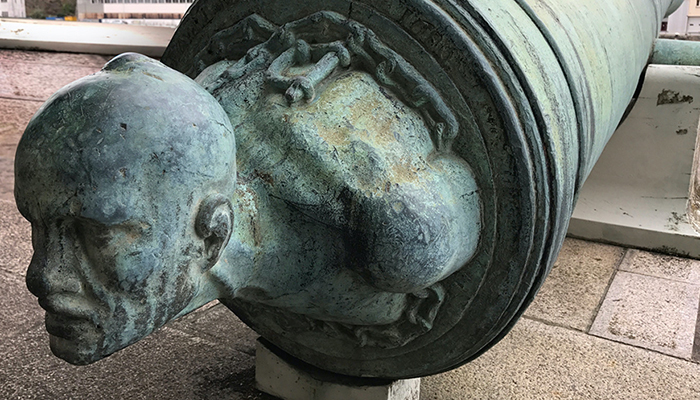 The Sun King at Sea: A Conversation on Maritime Art and Galley Slavery
ONLINE ONLY
This is a past event
HOSTED VIA ZOOM

Register in advance for this online event.

Art historian Meredith Martin and historian Gillian Weiss discuss their new cross-disciplinary book, The Sun King at Sea, which focuses on the presence and portrayal of galley slaves, especially enslaved Muslims, during the reign of King Louis XIV (r. 1643–1715). Examining ship design, artillery sculpture, medals, paintings, and prints, it uncovers forced labor as a vital aspect of royal representation between France's Mediterranean coast and its capital. The Sun King at Sea not only decenters the study of French art in this period but also challenges the assumption that human bondage had long vanished from continental France.

Meredith Martin is an associate professor at New York University. She is an art historian specializing in French art, architecture, empire, and intercultural exchange from the late seventeenth to early nineteenth centuries.

Gillian Weiss is a professor at Case Western Reserve University. She is a historian specializing in early modern France, its relations with the Islamic world, and Mediterranean slavery.

This program is moderated by Mary Miller, director of the Getty Research Institute, and Junko Takeda, a professor of history at Syracuse University who specializes in the histories of early modern globalization, state-building, migration, and disease.

This program is part of the GRI's Untold Stories series, which celebrates the "untold stories" of visual culture, exploring how new works, people, and interpretations can shed new light on our understanding of and appreciation for the history of art.

The conversation will be available on the Getty Research Institute YouTube channel following the event.
Need help?
Contact us!
9 am–5 pm,7 days a week
(310) 440-7300