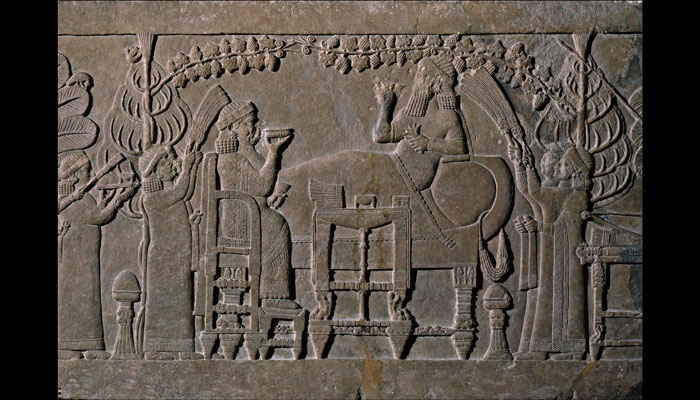 The Beauty and Power of Assyrian Queens
ONLINE ONLY
This is a past event


Assyrian queens, sometimes difficult to find depicted in ancient art, were in reality prominent figures in the life of a palace. A queen's beauty was believed to reflect that of goddesses, and her power was second only to the king's. Art historian Amy Gansell presents archaeological evidence for queenly dress and symbols of royal influence, including stunning gold jewelry discovered in queens' tombs of the eighth century BC.

This program complements the exhibition Assyria: Palace Art of Ancient Iraq at the Getty Villa Museum.

Amy Gansell is professor of art history at St. John's University in Queens, New York, and specializes in the art, architecture, and archaeology of the ancient Near East. Much of her research focuses on images of women in ancient Mesopotamia and on gender, dress, interior design, landscape architecture, concepts of beauty, cultural heritage, museology, and the canon and pedagogy of art history. Amy earned her MA and PhD in Ancient Near Eastern Art History at Harvard University. Upon receiving her doctorate, she held a two-year full-time position in the U.S. Department of State as the Associate Coordinator for Iraqi and Afghan cultural heritage, working on projects to restore and build professional capacity at the Afghan National Museum, the National Museum of Iraq, and the site of Babylon in Iraq.
Need help?
Contact us!
9 am–5 pm,7 days a week
(310) 440-7300