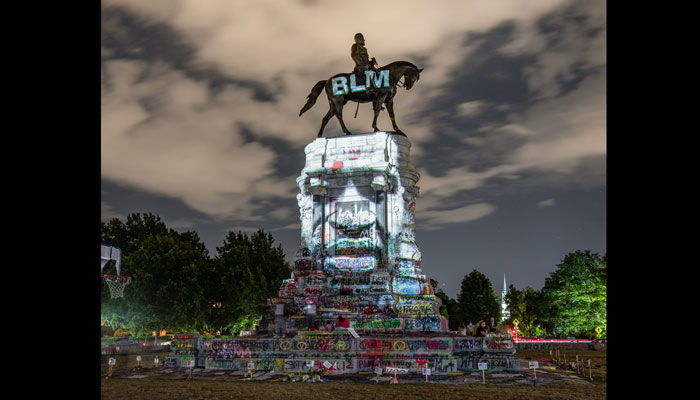 Art Break: Re-Envisioning American Monuments
ONLINE ONLY
This is a past event
How have artists and photographers grappled with the momentous protests of the past year? How can we think about changes to historical monuments as a form of reimagining rather than destruction? In his 2020––021 project American Monuments, artist and publisher Kris Graves features images of Civil War monuments re-envisioned in light of Black Lives Matter protests. In this conversation with curator LeRonn Brooks, Graves discusses his experience photographing monuments over the past year as it relates to his practice of creating art that confronts societal problems. This program is presented in relation to the exhibition In Focus: Protest on view through October 10, 2021.

Kris Graves is an artist and publisher based in New York and California. He has been published and exhibited globally at institutions including the Museum of Modern Art, New York; the Getty Research Institute, Los Angeles; and the National Portrait Gallery, London, among others.

LeRonn Brooks is associate curator of modern and contemporary collections at the Getty Research Institute. He formerly served as assistant professor in the department of Africana Studies at Lehman College, New York.
Need help?
Contact us!
9 am–5 pm,7 days a week
(310) 440-7300