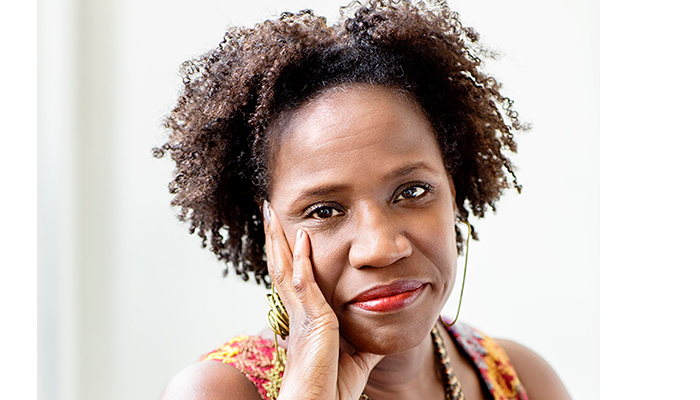 A Black Gaze: Tina Campt and LeRonn Brooks in Conversation
ONLINE ONLY
This is a past event
HOSTED VIA ZOOM
Register in advance for this online event.

What is a "Black gaze"? The idea of a "gaze" is commonly invoked as a shorthand for visual structures of dominance (the white gaze, colonial gaze, etc.) — but what does it mean to combine the gaze with Blackness? In conversation with Getty associate curator LeRonn Brooks, Tina Campt will unpack these questions as she sees them emerging in the work of Black contemporary artists.

Tina M. Campt is the Owen F. Walker Professor of Humanities and Modern Culture and Media at Brown University and a research associate at the Visual Cultures in Art and Design Research Centre at the University of Johannesburg. She is the author of four books, most recently A Black Gaze, published this year by MIT Press.

LeRonn Brooks is the associate curator for Modern and Contemporary Collections (specializing in African American collections) at Getty Research Institute. His interviews, essays, and poetry have appeared in publications such as BOMB Magazine, Callaloo, and the International Review of African American Art and on behalf of organizations such as the Studio Museum in Harlem, Socrates Sculpture Park, Spelman College Museum of Fine Art, and Aperture Foundation, among others.

This lecture is part of the Beyond the Borders, Beyond the Boundaries series, which brings together speakers whose work expands art historical scholarship beyond the intellectual and geographic constraints that have traditionally defined it. Presented by the Getty Research Institute's Director's Office, the series' topics range from depictions of race in 18th-century painting to participatory art about undocumented migration, provoking new ways of thinking about how practices of inclusion and exclusion have shaped the field.

Visit our Exhibitions and Events page for more information and to register for these free programs.

The conversation will be recorded and available on Getty Research Institute's YouTube channel following the event.
Need help?
Contact us!
9 am–5 pm,7 days a week
(310) 440-7300