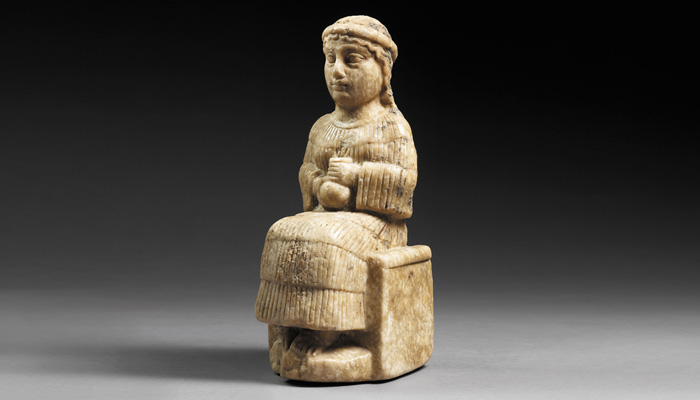 Clues in Cuneiform: Lives Revealed in Ancient Records of Mesopotamia
ONLINE ONLY
This is a past event
Historian Amanda Podany explores cuneiform records and archaeological finds to illuminate the lives of three Mesopotamians who lived between 2300 and 1700 BC. She tells fascinating tales of Enheduanna, a high priestess and poet, and the world's first known author; Pagirum, a scribe who learned to write cuneiform texts in school and became a trusted member of his community; and Hammurabi, king of Babylon. Knowledge about their concerns and beliefs was lost for millennia; their lives only became known again when the documents written during their lifetimes were found, translated, and analyzed.

This program complements the exhibition Mesopotamia: Civilization Begins

Amanda Podany is a professor of history at California State Polytechnic University, Pomona, where she has taught since 1990. She received her PhD in Ancient Near Eastern History from UCLA in 1988. She has published five books and numerous articles in the field of ancient Near Eastern history, including on chronology, scribal tradition, international relations in the ancient Near East, and ancient legal practices. In 2013, Podany was the recipient of a fellowship from the National Endowment for the Humanities to support her research.
Need help?
Contact us!
9 am–5 pm,7 days a week
(310) 440-7300