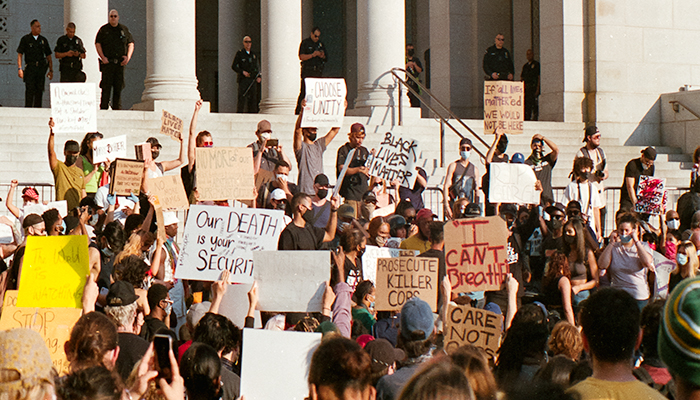 Radical Archive: Preserving Protest Ephemera
ONLINE ONLY
This is a past event
HOSTED VIA ZOOM
Register in advance for this online event

In the wake of the Black Lives Matter protests, this conversation explores how community-generated, spontaneously made posters and ephemera—not meant to exist beyond the few hours or days of a protest—become part of an institutionalized archive. Conservators and curators highlight the historical, sociological, and cultural value of these materials, providing a behind-the-scenes look at conservation practices while discussing the significance of these items in times of social upheaval.

This conversation is a starting point for future discussions about the importance of documenting the "long year 2020," a year that seemed to defy the standard calendar due to the momentous circumstances defining it.

Shannon A. Brogdon-Grantham is the photograph and paper conservator for the Smithsonian's Museum Conservation Institute.

Carol A. Wells is founder and creative director of the Center for the Study of Political Graphics.

Tyree Boyd-Pates is the associate curator of Western history at the Autry Museum of the American West.

This program is organized and moderated by Rachel Rivenc, head of conservation at Getty Research Institute, and is presented in association with Getty's Radical Archive series.

The conversation will be recorded and available on our YouTube channel.
Need help?
Contact us!
9 am–5 pm,7 days a week
(310) 440-7300