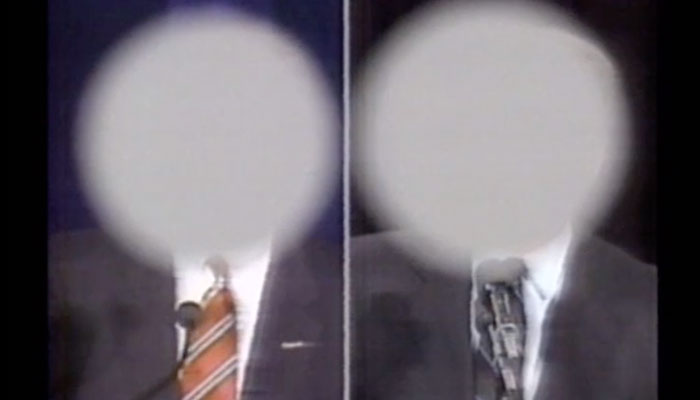 Political Advertisement X: 1952–2020
Virtual Screening (Oct. 23–Oct. 27) and Discussion (Oct. 26)
ONLINE ONLY
This is a past event
Register for screening and conversation access.

For 35 years, artists Antoni Muntadas and Marshall Reese have collected presidential campaign television ads. Every election year, they release their updated anthology. Played in chronological order and without commentary, the ads become a chorus of the nation's patriotism, partisanship, and fear. Their latest iteration, Political Advertisement X: 1952–2020 (97 min. run time) makes its North American debut on October 23–27, available as a limited-run online screening event. On Monday, October 26, join the artists in conversation with Tanya Zimbardo, assistant curator of media arts at the San Francisco Museum of Modern Art.

The North American premiere is co-presented with Minnesota Street Project.

This talk complements the upcoming exhibition In Focus: Protest.
Need help?
Contact us!
9 am–5 pm,7 days a week
(310) 440-7300