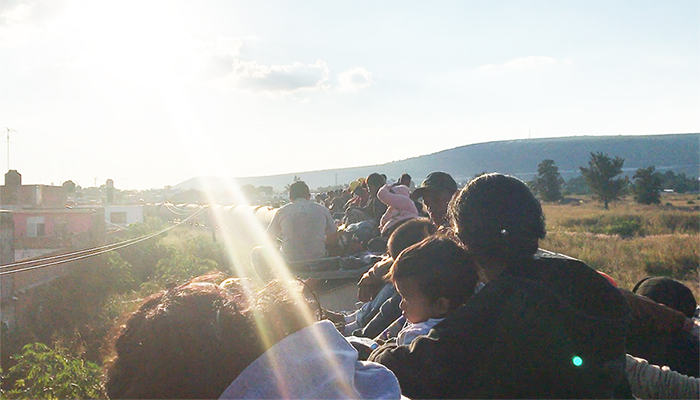 Niños detenidos: LA Artists Respond to the Policy of Family Separation
ONLINE ONLY
This is a past event
HOSTED VIA ZOOM
Register in advance for access to this online event

US Immigration and Customs Enforcement (ICE) has separated thousands of immigrant children from their families or caretakers at the border. Detention centers have sprung up around the country to confine these children, often for many months, in deplorable conditions.

The film La historia de Mateo (2019, 23 mins) follows a family's journey as they flee Central America to the US. It documents the process of seeking legal asylum and contemplates the toxic stress resulting from family separation. Following a screening of the film, Los Angeles-based artists rafa esparza, Gala Porras-Kim, and Sandy Rodriguez join the film's director, Malona P. Badelt, in a moderated conversation. The conversation explores how these LA-based artists call attention to this humanitarian crisis.

Malona P. Badelt is an award-winning filmmaker and director of La historia de Mateo (2019).

rafa esparza is an artist and founding contributor, together with performance artist Cassils, of In Plain Sight, a coalition that orchestrated a skywriting performance in which artist-generated messages were spelled out over US detention centers during Independence Day weekend in 2020.

Gala Porras-Kim is Getty Research Institute's artist-in-residence for the 2020/2021 scholar year. She is a contemporary interdisciplinary artist who lives and works in Los Angeles, and is a contributing artist to In Plain Sight.

Sandy Rodriguez is a painter whose series Codex Rodriguez-Mondragon is a collection of maps and paintings about the intersections of history, social memory, contemporary politics, and cultural production.

This program is organized and moderated by Kim Richter, senior research specialist at Getty Research Institute and co-head of the Florentine Codex initiative.
Need help?
Contact us!
9 am–5 pm,7 days a week
(310) 440-7300