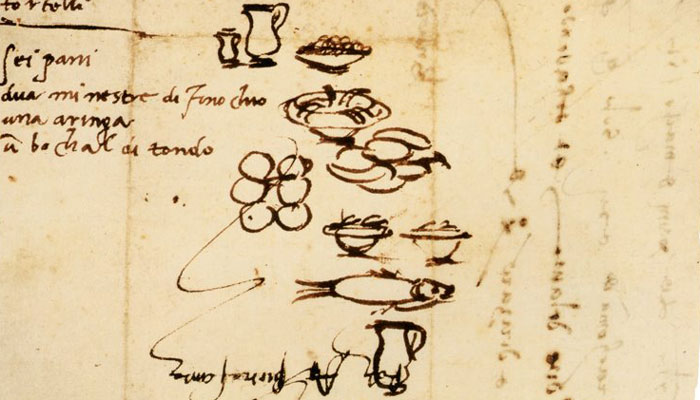 Nourishing Genius: Food and Wine in the Time of Michelangelo
Drinking in the Past
ONLINE ONLY
This is a past event
Watch on Getty's YouTube channel.

Michelangelo was wined and dined at the tables of popes and patrons. He also owned a vineyard, a cheese cave, and an orchard. Join Fred Plotkin, specialist in Italian gastronomy, opera, and history, and Getty drawings curator Julian Brooks as they travel back in time to explore the fascinating connections between art, food, drink, and this incomparable Italian Renaissance artist.

Then, raise a glass to Michelangelo and discover select wines from Tuscany, Lazio, and Umbria in the virtual tasting. Audiences can live chat with presenters during the premiere. This program is part of the Drinking in the Past series and complements the exhibition Michelangelo: Mind of the Master.
Need help?
Contact us!
9 am–5 pm,7 days a week
(310) 440-7300