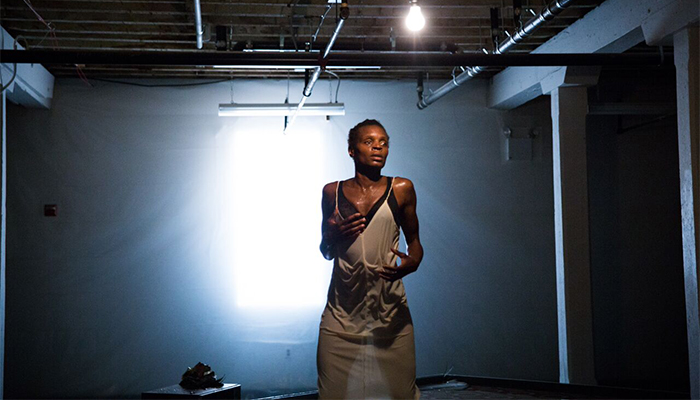 Dancers on Film: Okwui Okpokwasili & devynn emory
ONLINE ONLY
This is a past event
HOSTED VIA ZOOM
Register in advance for this webinar and access to the film pre-screening:

The inaugural program of our Director's Film Series, Dancers on Film, presents multidisciplinary artists Okwui Okpokwasili and devynn emory in conversation with GRI research specialist Kristin Juarez. The conversation explores the artists' latest experiments in dance-making and documentation, and follows a pre-screening of the film Bronx Gothic, an intimate portrait of Okpokwasili's acclaimed one-woman show of the same name. The pre-screening of Bronx Gothic will be available from October 16 through October 21 through webinar registration.

Okwui Okpokwasili is known for multidisciplinary performance pieces that seek to shape and amplify the shared psychic space the audience and performer inhabit and through centering the African/African American feminine to illuminate universal human conditions.

devynn emory is a choreographer, dance artist, bodyworker, ceremonial guide, acute care and hospice nurse currently working as a COVID-19 nurse. emory's performance work draws from their multiple in-between states of being, both as a mixed-race indigenous and transgender person and in holding space for liminal bodies bridging multiple planes of transition.

This is the first in an ongoing series that considers how dancers can reshape our understanding of the ways films move and how bodies move on screen. This program is associated with the Research Institute's African American Art History Initiative.
Need help?
Contact us!
9 am–5 pm,7 days a week
(310) 440-7300