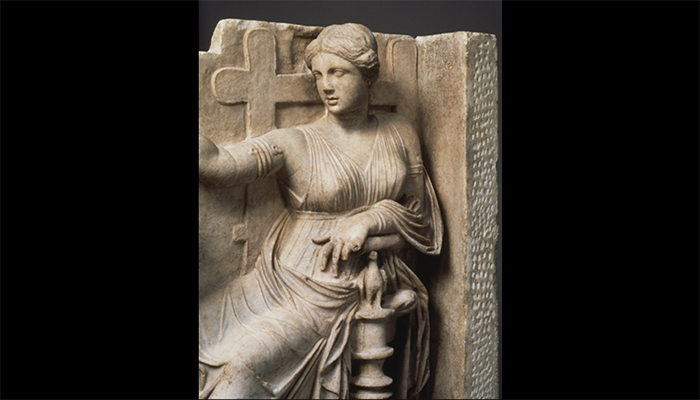 What Can the Ancient World Teach Us about Feminism?
GETTY VILLA
The Barbara and Lawrence Fleischman Theater
This is a past event
We tend to think of women's liberation as starting in the 19th century and of feminism building in waves through the 20th century. But women throughout the ages have found ways to advance themselves and protect their rights even under the most oppressive circumstances. How did women in ancient societies carve out roles for themselves, resist misogyny, and defend themselves against discrimination? University of Miami archaeologist and editor of Ancient Maya Women Traci Ardren, UC Santa Barbara classicist and scholar of ancient Greek literature Helen Morales, and Cal State L.A. historian of premodern China Ping Yao consider how ancient women empowered themselves long before contemporary movements. Moderated by Madeleine Brand, host of KCRW's "Press Play." Co-presented with Zócalo Public Square.

Plan Your Visit:
The main gate on Pacific Coast Highway opens to ticketed guests at 6:00 p.m. A selection of light "grab 'n go" dinner fare as well as beer and wine are available for purchase at the Café until 7:15 p.m. Seating is open and on a first-come, first-served basis. Guests arriving late will be seated at the discretion of Getty staff. The galleries will be open and complimentary refreshments will be served following the program. Parking is $10. This event takes place outdoors; please dress accordingly.
Need help?
Contact us!
9 am–5 pm,7 days a week
(310) 440-7300