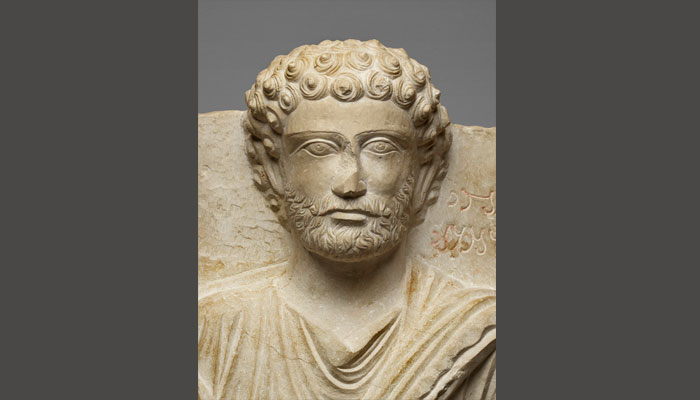 Depicting the Dead: From Ancient Syria to Social Media
GETTY VILLA
Auditorium
This is a past event
How do we choose to commemorate the deceased? In this diverse panel, experts present short talks on memorial portraits from five different chronological and cultural contexts. Learn about funerary portraits from Palmyra, images of the deceased on Roman sarcophagi, Renaissance domestic memorials, early American paintings and photographs, and digital remembrance today. The panelists illuminate what endures and what has changed in our lasting desire to immortalize our loved ones. Conversation and refreshments follow.

Participants:
Family (and other) Values on Palmyran Funerary Reliefs
Kenneth Lapatin, curator of antiquities, J. Paul Getty Museum

Death Divine: Portraits in the Guise of Gods and Heroes on Roman Sarcophagi
Mont Allen, assistant professor of classics and art history, Southern Illinois University, Carbondale

Commemorative Portraiture of Women in Renaissance Florence
Maria DePrano, associate professor of art history, University of California, Merced

Securing the Shadow: Posthumous Portraiture in America
Stacy Hollander, deputy director of curatorial affairs and chief curator, American Folk Art Museum, New York

From Artifact to Interaction: Memorializaton in the Age of Information
Jed Brubaker, assistant professor of information science, University of Colorado, Boulder

This program complements the exhibition Palmyra: Loss and Remembrance on view through May 27.
Need help?
Contact us!
9 am–5 pm,7 days a week
(310) 440-7300