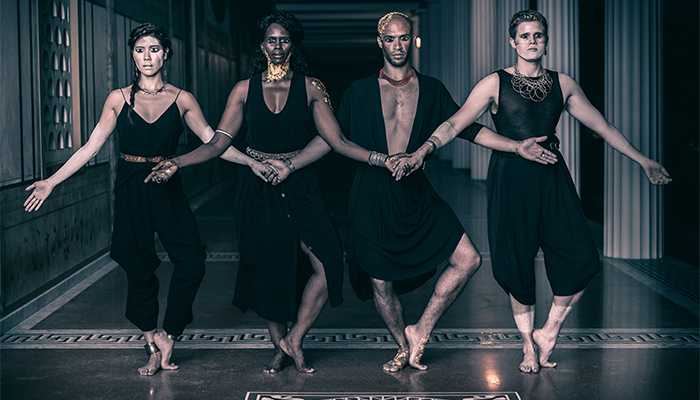 Premiere Presentation: katabasis
GETTY VILLA
Auditorium
This is a past event
The Getty Villa is closed to the public due to the ongoing wildfires in order to help firefighting efforts by alleviating traffic on the Pacific Coast Highway. The Villa itself is not threatened by the fires. We apologize for any inconvenience. All remaining katabasis performances are cancelled. Ticketholders are being notified via email.

We are looking to reschedule at a future date.


This new site-specific outdoor performance, created as a companion piece to the exhibition Underworld: Imagining the Afterlife, conjures the realm of the dead and traces the trail of the heroes who transgress its borders. Part immersive concert, part ritual theatre, Four Larks' distinctive future-folk score and otherworldly immersive design seduces the audience into the depths of the mythic imagination.

Tickets: $25.

Please be advised that this performances is a walking procession throughout the outdoor grounds of the Getty Villa. There is no seating provided and we ask that you wear warm clothing and comfortable shoes.
Need help?
Contact us!
9 am–5 pm,7 days a week
(310) 440-7300