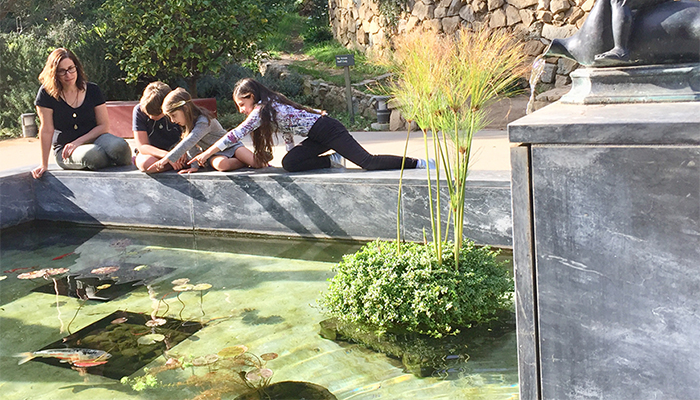 Roman Gardens Family Workshop
GETTY VILLA
Herb Garden
Discover the tastes, textures, and smells of history during this all-ages workshop. Explore the Herb Garden with master gardener Michael DeHart, learn about the care and use of ancient plants, and then learn how to make seed balls and grow an herb garden of your own, complete with recipes to try at home!

Seed Ball Workshop: 11:30 a.m.–3:30 p.m., Herb Garden. Free, drop-in.

Herb Garden Tour with Michael DeHart: Tours run at 1:15 and 2:15 p.m. Free, sign-up begins at 1:00 p.m. at the Tour Meeting Place.
Need help?
Contact us!
9 am–5 pm,7 days a week
(310) 440-7300