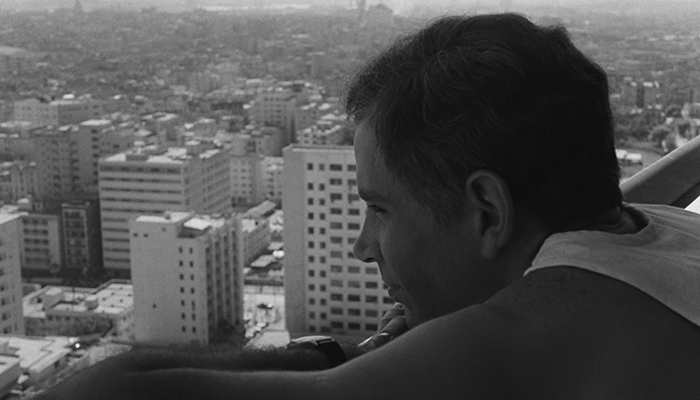 Art on Screen: Memorias del Subdesarrollo (Memories of Underdevelopment)
GETTY CENTER
Harold M. Williams Auditorium
Art on Screen presents the West Coast premiere of the newly restored film Memorias del Subdesarrollo (Memories of Underdevelopment) (1968, 35 mm film, 97 mins., Spanish with English subtitles) by Cuban director Tomás Gutiérrez Alea.

Memorias del Subdesarrollo is a reflection on post-revolutionary Cuba expressed through the meanderings of a well-to-do intellectual, who decides to stay in the country despite his family's exile to the United States. Using Fidel Castro's new regime as its backdrop, the film gives a complex portrayal of a skeptical observer who struggles with a past he rejects and a present that seems bleak amidst political and social upheaval. The film interweaves found footage of historical events such as the Bay of Pigs invasion and the Cuban Missile Crisis in an experimental format that shifts between fiction and documentary.

Critically acclaimed at the time of its release, Memorias del Subdesarrollo was the first Cuban film to be shown in the United States after the revolution and is still considered to be one of the greatest films in Cuban history.

Following the screening, special guests Cuban actress Daisy Granados and editor Nelson Rodríguez will join the Getty Research Institute's Rani Singh in a conversation. Luciano Castillo, director of Cinemateca de Cuba, will also be in attendance.

Daisy Granados has appeared in over 35 films since 1964. She has been lauded internationally as one of the most significant Cuban actresses and voices of Latin American cinema. Editor Nelson Rodríguez has has had a prolific and acclaimed career working with some of Latin America's most prominent filmmakers. In addition to Memorias del Subdesarrollo, notable credits include Lucía (1968) and Danzón (1991).

---
Restored by the Cineteca de Bologna at L'immagine Ritrovata laboratory in association with Instituto Cubano del Arte e Industria Cinematográficos (ICAIC) and financed by The George Lucas Family Foundation and The Film Foundation's World Cinema Project. Print courtesy of the Academy Film Archive.

Art on Screen
The Getty Research Institute's Art on Screen initiative is dedicated to exploring the complex relationship between moving-image media and fine arts through interdisciplinary research, lectures, screenings, and symposia.

Concessions
An assortment of sandwiches, sodas, and wine will be available for purchase outside the Harold M. Williams Auditorium prior to the event. Please note that food and drink are not permitted inside the auditorium.
Need help?
Contact us!
9 am–5 pm,7 days a week
(310) 440-7300