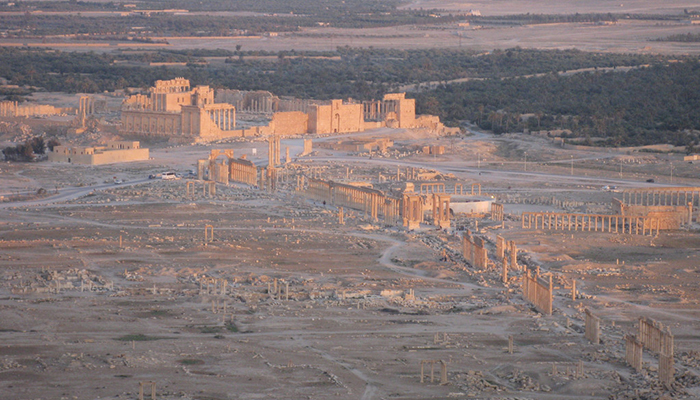 Palmyra and Aleppo: Syria's Cultural Heritage in Conflict
GETTY CENTER
Harold M. Williams Auditorium
The 2011 political unrest in Syria has progressed into a devastating conflict resulting in catastrophic loss of life and the largest refugee migration since World War II. Contributing to this horrific crisis, the so-called Islamic State (ISIS) has seized large areas of Syria and Iraq, creating a three-sided war that has targeted and looted heritage sites, most notably the ancient caravan city of Palmyra. In the battle for Aleppo, the bombing campaign and street-by-street fighting has effectively leveled one of the oldest, continuously populated and architecturally rich cities in the world. With Syria's history under attack, the Getty Research Institute will bring together a panel of specialists to discuss the unfolding consequences of war on historic sites and monuments throughout the region.

Speakers:

Scott Branting, Assistant Professor of Anthropology at the University of Central Florida (UCF) and Principal Investigator for Geospatial Inventories and Arches Development, American Schools of Oriental Research (ASOR) Cultural Heritage Initiatives

Giorgio Buccellati, Founding director of the Cotsen Institute of Archaeology, University of California, Los Angeles (UCLA); and Professor Emeritus in the Department of Near Eastern Languages and Cultures in the Department of History, UCLA

Ross Burns, Adjunct Professor in ancient history at Macquarie University, Sydney; former Australia Ambassador to Syria and Lebanon

Marilyn Kelly-Buccellati, Director of the Mozan/Urkesh Archaeological Project and Visiting Professor at the Cotsen Institute of Archaeology, UCLA

This program marks the launch of the online exhibition, The Legacy of Ancient Palmyra.
Need help?
Contact us!
9 am–5 pm,7 days a week
(310) 440-7300