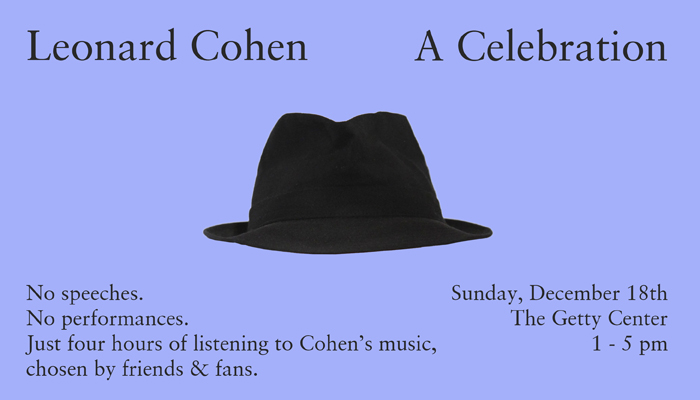 Leonard Cohen, A Celebration
GETTY CENTER
Museum Courtyard
Join us for a gathering to listen to the music of Leonard Cohen, chosen by friends and fans.

No performances, no speeches. Just four hours of listening to Cohen's music, lyrics, and golden voice in a beautiful Los Angeles setting.

This event is part of a series organized by music producer Hal Willner in remembrance of Cohen, who passed away on November 7, 2016. Additional venues included New York's Lincoln Center and L.A.'s Music Center.
Need help?
Contact us!
9 am–5 pm,7 days a week
(310) 440-7300