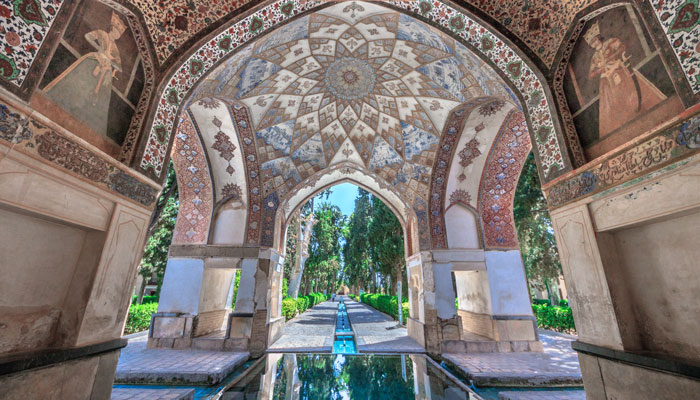 Building Paradise in Persian Gardens
GETTY VILLA
Auditorium
This is a past event
To attend in person, click the "Get Tickets" button above.
To watch on Zoom, register here.

Can't join us live? Register to watch on Zoom and you will be notified when a recording is available on the Getty Museum's YouTube channel.

In the time of Cyrus the Great's reign during the 5th century BC, Greek and Persian sources described the king as the creator of planned, walled gardens featuring a great variety of plants and animals. These special spaces were called paradaiza—eventually, "paradise" in English, due to their verdant beauty and serenity. Historian Touraj Daryaee discusses the early concept of gardens and the ancient Persian tradition of king as gardener. He traces the development of garden design from Iran to Spain, India, and then worldwide, and the conceptual and ideological meaning of gardens in Zoroastrian religion.

This program complements the exhibition Persia: Ancient Iran and the Classical World on view through August 8, 2022.

Touraj Daryaee holds the Maseeh Endowed Chair in Persian Studies & Culture and is the director of the Dr. Samuel M. Jordan Center for Persian Studies & Culture at the University of California, Irvine. He is the editor of The Oxford Handbook of Iranian History (Oxford University Press, 2012) and the forthcoming Food for Gods, Food for Mortals: Culinary and Dining Practices in the Greater Iranian World (with Shervin Farridnejad, UCI Center for Persian Studies, 2022).
Need help?
Contact us!
9 am–5 pm,7 days a week
(310) 440-7300