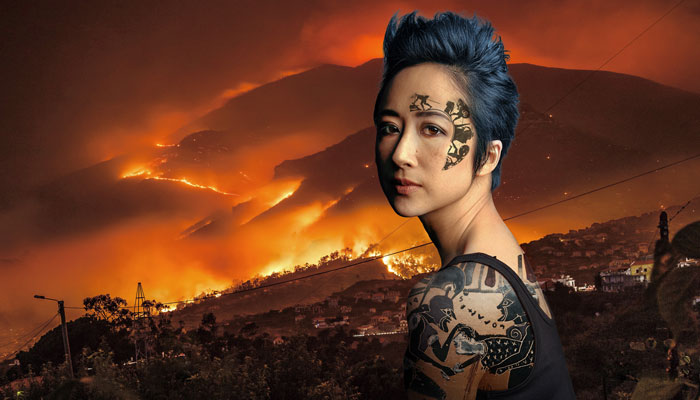 Villa Theater Lab: Cassandra, an Agony
GETTY VILLA
Saturday, April 30, 2022, at 1 pm
Saturday, April 30, 2022, at 4 pm
Sunday, May 1, 2022, at 2 pm
Auditorium
This is a past event
View the program for Cassandra, an Agony.

Cassandra knows the future. She can see disasters on the horizon. And no matter what she says or what she does, no one believes her. Her city will fall. Her family will die. And so will she. She could change it all if only anyone would listen. How does one person get the world to hear?

Cassandra shows up as a side character in numerous Greek texts, but never as the central figure. Drawing on the works of Aeschylus, Euripides, Lycophron, Quintus Smyrnaeus, and Tryphiodorus, New York's Sinking Ship Productions weaves a wholly original take on her story. Using contemporary language and dynamic physical performance, the piece asks the questions: How do we think about the future? How do we act?

Cassandra, an Agony is an original work-in-progress of physical theater from Sinking Ship Productions, co-created by director Jonathan Levin, playwright Josh Luxenberg, performer Jin Maley, and performer/movement director Nessa Norich.

This program may contain language and adult situations not suitable for children under 13. Tickets are $7.
Need help?
Contact us!
9 am–5 pm,7 days a week
(310) 440-7300