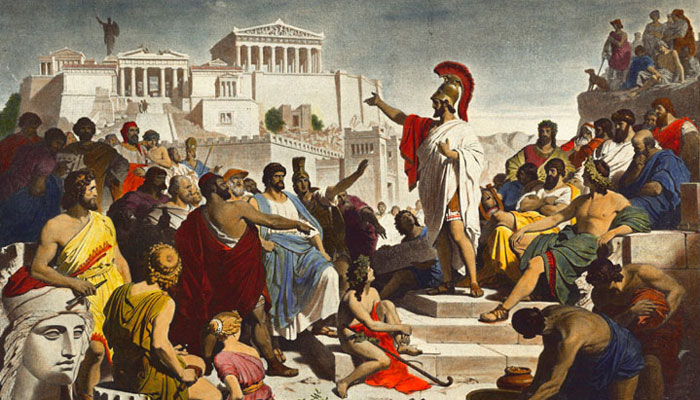 How Does Democracy Survive Demagoguery?
GETTY VILLA
The Barbara and Lawrence Fleischman Theater
Do demagogues inevitably unravel democracies, as thinkers from the aristocratic Greek historian Polybius to James Madison have argued, or can they help renew the system by galvanizing the public against corruption and outdated laws and practices? What lessons can we draw from the experience of ancient Greeks and Romans? Organized and presented in partnership with Zócalo Public Square, this discussion with Eric Robinson, ancient historian and Greek democracy expert at Indiana University, Victoria Emma Pagán, Roman historiographer and conspiracy theory specialist at the University of Florida, and Jennifer Mercieca, communications professor and rhetorician at Texas A&M University, explores how democracies produce—and survive—their demagogues. Seema Mehta, political correspondent for the Los Angeles Times, moderates. Program takes place outdoors; please dress accordingly.
Need help?
Contact us!
9 am–5 pm,7 days a week
(310) 440-7300