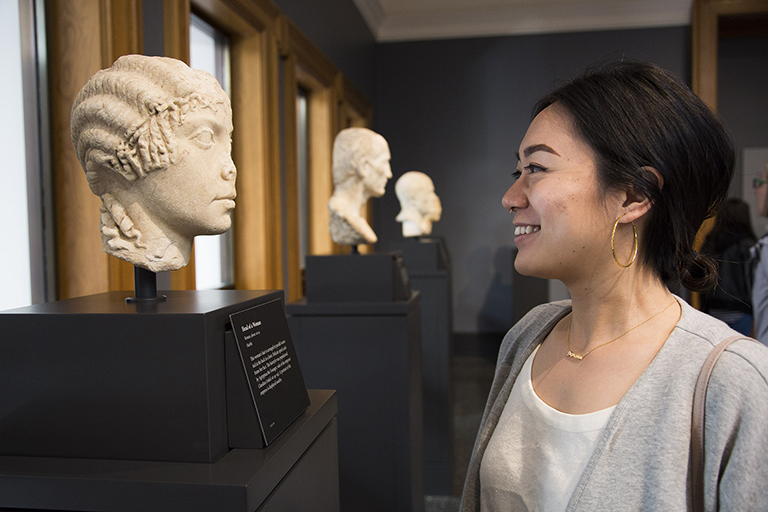 Ancient Art in Context
A visit to the Getty Villa offers an experience of ancient Greek and Roman art in a setting that recreates a first-century Roman villa. Home to the J. Paul Getty Museum's antiquities collection, the two-floor museum displays art that spans the 7,000 years from the end of the Stone Age to the fall of the Roman empire.
New in 2018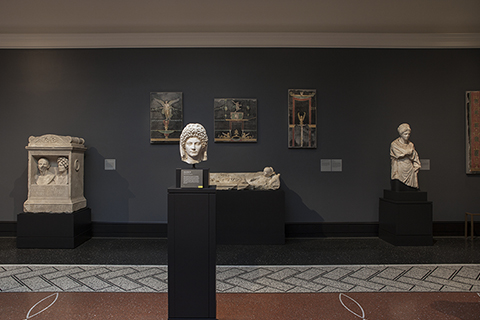 Starting April 18, the Villa reveals a new presentation of the antiquities collection that focuses on the development of art among the cultures of the ancient Mediterranean. Visitors are invited to explore how and why the styles, subjects, and ways of making art resemble each other and differ across cultures and times.
Beginning on the first floor, galleries display Greek art from the Neolithic and Bronze Age—including some of the oldest and rarest objects in the collection—to the Hellenistic period, when the Greeks developed the first fully naturalistic vision of the human figure. The journey continues on the second floor with sculpture, jewelry, glassware, mummy portraits, and many other works of art from the Roman Empire.
New installations also offer more context around the Villa itself, exploring J. Paul Getty's collecting habits and reasons behind creating the Villa, as well as the luxury that would have surrounded you as a guest to an elite Roman's coastal retreat 2,000 years ago.
Download the Getty Villa map (PDF; 12.4 MB; 2 pp.)
Changing Exhibitions on View
Palmyra: Loss and Remembrance
April 18, 2018–May 27, 2019
Between the first and third centuries AD, the inhabitants of Palmyra, an ancient Syrian caravan city at the crossroads between the Roman and the Parthian empires, embellished their tombs with distinctive funerary portraits. These vivid likenesses of finely dressed men, women and children, often accompanied by inscriptions naming local families, illuminate cultural exchanges taking place in the eastern Mediterranean. This installation presents sculpture from the collections of the Ny Carlsberg Glyptotek in Copenhagen on long-term loan to the Getty alongside historical engravings and photographs from the Getty Research Institute.
Antiquities in the J. Paul Getty Museum Collection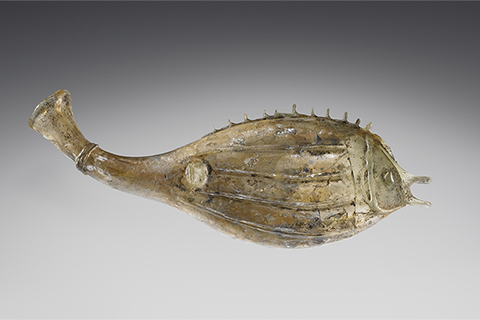 The J. Paul Getty Museum's antiquities collection includes approximately 44,000 Greek, Roman, and Etruscan antiquities.
The earliest objects are Neolithic clay figurines, dating back to the sixth millennium BC, and marble vessels and figurines from the Cycladic islands and Cyprus, dating from the Bronze Age. There are also significant holdings of Greek bronzework, sculpture from southern Italy, and an original Greek bronze statue of the Hellenistic period known as The Victorious Youth.