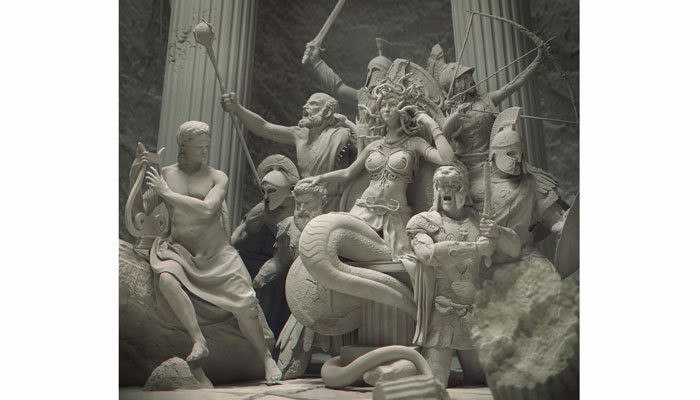 Medusa: The Musical
Villa Theater Lab
GETTY VILLA
Saturday, November 16, 2019, at 7:30 pm
Auditorium
Advance ticket required
The epic showdown between Perseus and Medusa comes to life as a musical fantasy told in Deaf West Theatre's signature style of singing and signing. The young, reluctant—and deaf—hero Perseus embarks on a perilous quest to slay the snake-haired Medusa. But this particular diva is more than meets the eye—if you dare read her lips. Produced by the award-winning Deaf West Theatre Company, Inc. Tickets $7.

Get tickets for other showtimes of this performance:
Saturday, November 16 at 3:00 p.m.
Sunday, November 17 at 3:00 p.m.
Need help?
Contact us!
9 am–5 pm,7 days a week
(310) 440-7300