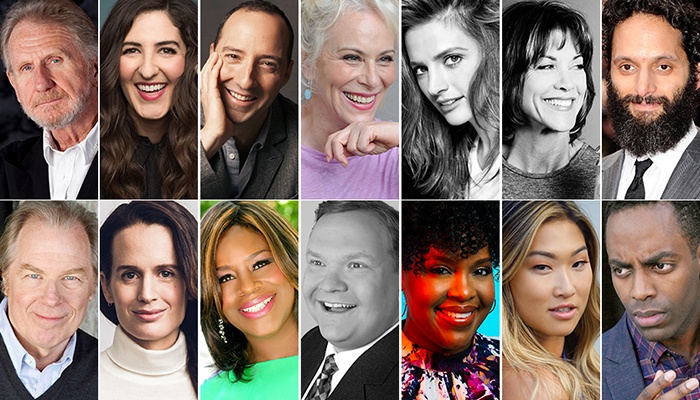 Selected Shorts: Entanglements
GETTY CENTER
Harold M. Williams Auditorium
This is a past event
That classically trained, Oscar-caliber actor who brings gravitas to an enduring text. That quirky, indie darling who wrings every little laugh from a modern writer's dialogue. Sometimes, the marriage between performer and text is undeniable—the connection is dynamic and uncanny, yet completely natural. The hit public radio show and podcast Selected Shorts takes things one step further in an evening of memorable live performances. In collaboration with actors and special guest introducers, the beloved series pairs stories and storytellers sure to fit like a glove. Hosted by Jane Kaczmarek.

Saturday, March 23, 4:00 p.m.

D'Arcy Carden (The Good Place)
Tony Hale (Veep)
Michael McKean (Better Call Saul)
Elizabeth Reaser (The Haunting of Hill House)
Baron Vaughn (Grace & Frankie)

Special introduction by Cynthia D'Aprix Sweeney, author of The Nest.

Saturday, March 23, 7:00 p.m.

René Auberjonois (Star Trek: Deep Space Nine)
Wendie Malick (American Housewife)
Andy Richter (Conan)
Natasha Rothwell (Insecure)

Special introduction by Aimee Bender, author of The Color Master: Stories.

Sunday, March 24, 4:00 p.m.


Stana Katic (Absentia)
Jason Mantzoukas (Transparent)
Retta (Parks and Recreation)
Jenna Ushkowitz (Glee)

Special introduction by Sarah Thyre, author of Dark at the Roots and co-host of the Crybabies podcast.

Cast and stories are subject to change.
Need help?
Contact us!
9 am–5 pm,7 days a week
(310) 440-7300