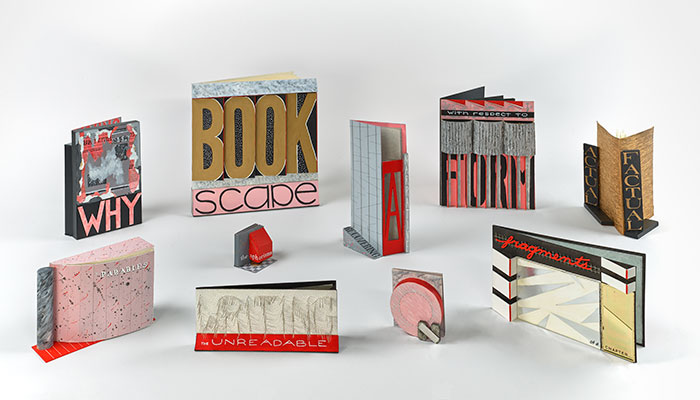 Current Perspectives on Books and Art with Johanna Drucker
GETTY CENTER
Museum Lecture Hall
This is a past event
Throughout history, artists have been essential to the making of books. As portable paper communication devices, books are compact containers for thoughts and memories. No matter how low-tech their visual material or how minimalist their design, each plays an important role in conveying books' content.

Today, books hover at the intersection of literature and visual arts. Given the rapid growth of electronic communications and digital publications, are books on the way to becoming art objects or is there still a place for them, including artists' books and editions, in contemporary culture?

Johanna Drucker is Breslauer Professor of Bibliographical Studies at UCLA and is known internationally for her research and publications on the history of graphic design, typography, experimental poetry, art history, and digital humanities.

This program is in conjunction with the Getty Center's Friday Flights series.


---
Extended Hours
Gallery hours will be extended until 9 pm for viewing of Artists and Their Books / Books and Their Artists prior to this event.
Need help?
Contact us!
9 am–5 pm,7 days a week
(310) 440-7300