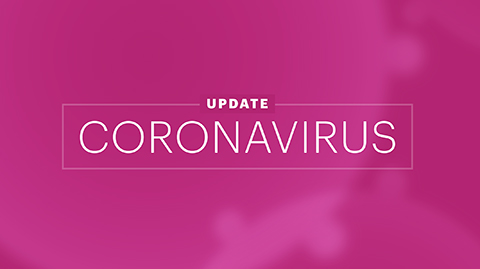 Updated February 23, 2021
How we are responding
The Getty Center and Getty Villa are closed to the public and most staff as the region works to minimize the spread of coronavirus (COVID-19). We look forward to welcoming visitors when Los Angeles County public health officials authorize us to do so.
The closure impacts the J. Paul Getty Museum locations at the Getty Center in Los Angeles and Getty Villa in Pacific Palisades, as well as the gardens and grounds, and the Getty Research Institute galleries and Getty Library at the Getty Center.
California's governor has mandated that indoor museums must remain closed in California. There is no timeline for easing this restriction, so we do not yet have firm dates for reopening. We are preparing for an eventual reopening by putting in place measures required by Los Angeles County health officials that support the health and well-being of all visitors and staff.
When we can safely reopen, visitors will need to book free, timed-entry tickets in advance to visit the Getty Center or Getty Villa. Capacity will be very limited at both sites. Sign up for our Get Inspired e-newsletter to be among the first to hear when tickets are available.
As always, admission will be free.
We will continue to post updates here as new information becomes available.
Plans for reopening
When we can safely welcome back visitors, you can expect the following new procedures at the Getty Center and Villa.

Timed-entry Tickets
An advance, timed-entry ticket will be required for each visitor over the age of two.

Face Coverings
All visitors over the age of two will have to wear a face covering over nose and mouth—without exception. Staff are also required to wear face coverings on site.

Temperature Check
After arrival, visitors will pass through a contactless thermal scanning area. If the scan for anyone in a party of visitors shows a fever, everyone in the party will be asked to return home and call their healthcare providers.

Physical Distancing
We will help visitors stay at least six feet apart from others by:
limiting capacity on each site

routing visitors one-way through exhibitions, galleries, and gardens

starting queues to enter one-way routes

limiting how many people can use elevators, restrooms, and the Center tram at one time

using signs and floor stickers

spacing tables in eating areas six feet apart

Cleaning
High-touch surfaces such as door handles and handrails will be cleaned regularly, as will tables, counters, and chairs in eating areas. Restrooms will be cleaned four times a day. The Center Tram will be cleaned before opening, hourly during operating hours, and after closing.
Hand Sanitizer
Hand sanitizer will be placed near doors and other high-touch areas.

Contact Tracing
In the event of an outbreak of COVID-19 at the Getty Center or Villa, the name, e-mail address, and phone number used when booking tickets may be requested by and shared with public health officials to support contact tracing.
Community support
In April 2020 Getty created a $10 million fund to support arts organizations in Los Angeles County affected by the COVID-19 crisis. In February 2021 Getty joined a collaboration of philanthropic organizations to create the L.A. Arts Recovery Fund, which offers pandemic recovery funding to nonprofits across the arts sector in L.A. County.
Staff pay and support
The work of the Getty Museum, Getty Conservation Institute, Getty Research Institute, and Getty Foundation, which provide grants and conduct research and conservation of cultural heritage, continues.
Getty will continue to pay all employees, salaried and hourly, in full during this period. In line with Los Angeles and California orders, Getty has transitioned to telecommuting (work from home) for all staff but those in critical facilities and security operations.
How to stay informed
Here are key online resources for the latest information about the coronavirus:
Digital resources and programming
For digital resources and programming during the closure, connect with us on Twitter, Facebook, and Instagram, subscribe to Getty's weekly newsletter, Get Inspired, for the latest news and stories, and browse our free virtual events.
Getty offers many free digital resources for exploration, study, and research via this website. See highlights of our online art, books, videos, and podcasts here.
For story highlights and updates on Getty news by email, please also subscribe to our e-newsletters.