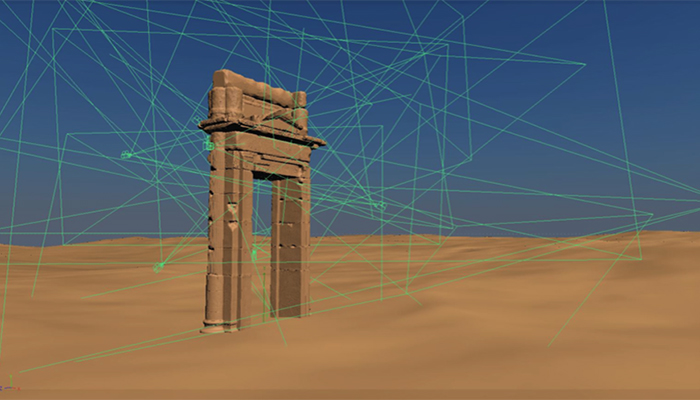 The Future of Palmyra in the Digital Age
GETTY VILLA
Auditorium
This is a past event
Protecting Palmyra's cultural heritage in the wake of deliberate destruction and preserving its remains are daunting challenges. Can 3-D printing and virtual reality help reconnect us to its history and bring back what was lost? Discover how artists, researchers, and technologists are seeking to build a "new" Palmyra and grappling with issues of aesthetics, authenticity, and ethics.

Participants:
Alexy Karenowska, director of technology at the Institute for Digital Archaeology at Oxford University, United Kingdom. Dr. Karenowska has a particular interest in the application of 3D printing and machining technologies to restore or replicate damaged archaeological structures and artefacts.

Amr Al-Azm, professor of Middle East History and Anthropology at Shawnee State University, Ohio. Dr. Al-Azm is a leading voice in shaping a vision for the future of Palmyra via his work with The Day After project (TDA), the Heritage Protection Initiative (HPI) for cultural heritage protection at the TDA, and the #NewPalmyra Project.

Elly Harrowell, research associate at the Centre for Trust, Peace and Social Relations at Coventry University, United Kingdom. Dr. Harrowell considers the mutually reinforcing relationship between people and the places they live and, in particular, what happens to this relationship in times of conflict.

Erich Hatala Matthes, assistant professor of philosophy a Wellesley College, Massachusetts, Dr. Matthes' research interests concern the ethics, politics, and aesthetics of cultural heritage, particularly with respect to art and the environment.

This program complements the exhibition Palmyra: Loss and Remembrance on view through May 27.
Need help?
Contact us!
9 am–5 pm,7 days a week
(310) 440-7300