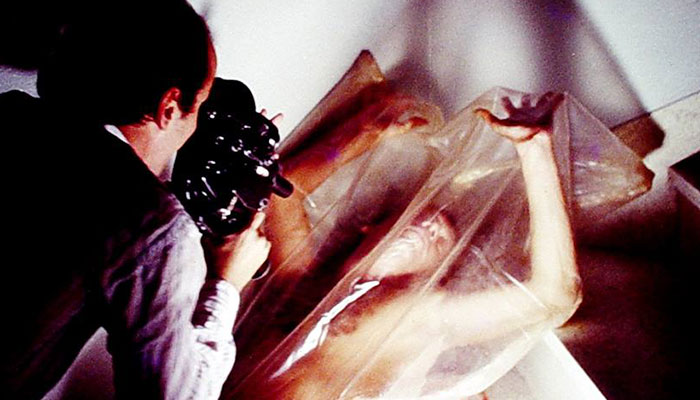 After Concretism: Audiovisual Experiments in Brazil
GETTY CENTER
Museum Lecture Hall
This showcase of music, films, and videos produced by Brazilian artists and filmmakers associated with the Concrete art movement and its aftermath explores the interdisciplinary aspects of Concretism—in particular, how the moving image served as an outlet for experimentation during the 1960s and 1970s.

By surveying media produced by artists such as Ana Sacerdote, Hélio Oiticica, Ivan Cardoso, Raymundo Amado, Augusto de Campos, and Willys de Castro, the screening and discussion with Christopher Dunn (Tulane University) and Zanna Gilbert (Getty Research Institute) examine how these films and videos reflect the radical shifts from the concerns of the early days of Concretism. Artists working in the 1950s, when the movement was developing, mostly focused on permutations of geometric abstraction and notions of constructive utopianism. Although the 1964 military coup d'état in Brazil prompted a reconsideration of the movement's legacy and limitations, many artists—including Hélio Oiticica and Lygia Pape—continued to explore some of the core tenets of Concrete and neo-Concrete art: the materiality of color, geometric forms in space, and viewer participation.

This program complements the exhibition Making Art Concrete: Works from Argentina and Brazil in the Colección Patricia Phelps de Cisneros, on view at the Getty Center from September 16, 2017, to February 11, 2018.


---
Concessions
An assortment of concessions will be available for purchase outside the Museum Lecture Hall prior to the event. Please note that food and drink are not permitted inside the lecture hall.
Need help?
Contact us!
9 am–5 pm,7 days a week
(310) 440-7300