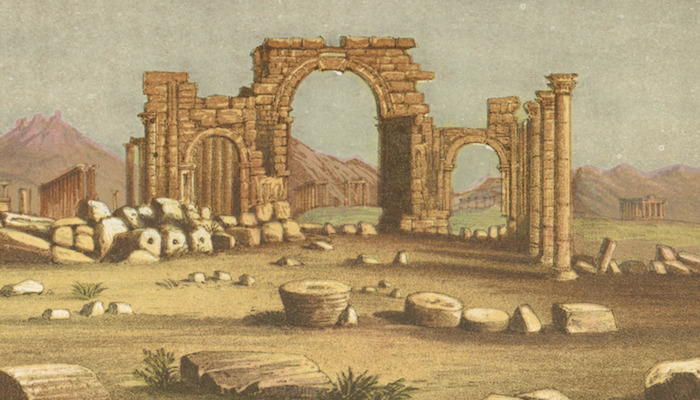 ONLINE ONLY Lady Strangford's Travel Account of Crossing the Syrian Desert
ONLINE ONLY Facebook Live
This 15-minute event live-streams on the Getty Research Institute's Facebook page on the above date and time.

Join The Legacy of Ancient Palmyra co-curator Peter Louis Bonfitto and art historian Jane Friedman online as they offer an intimate look at a 19th-century account of an expedition through the Middle East. In an illustrated description of her two years spent in the region, Emily Anne Smythe, Viscountess Strangford, provided a vicarious travel adventure to an expanding literate public. Lady Strangford's Egyptian Sepulchres and Syrian Shrines (1862) also sought to assure individuals—particularly women—that travel could be performed with "ease and security" in the region.

This Facebook Live event complements the online exhibition, The Legacy of Ancient Palmyra.
Need help?
Contact us!
9 am–5 pm,7 days a week
(310) 440-7300