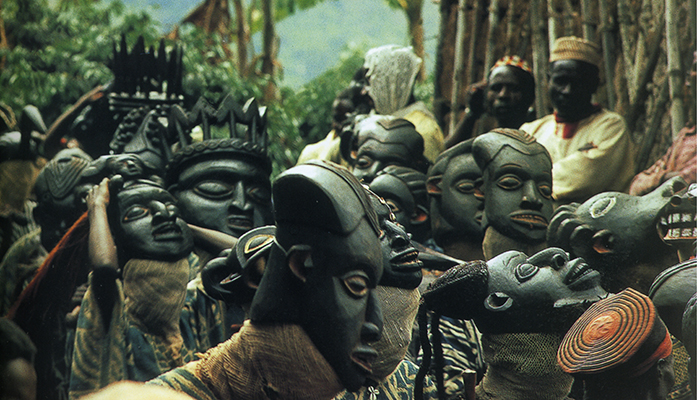 Masks and the Uncanny, in Africa and Beyond
GETTY CENTER
Museum Lecture Hall
In Western European languages, the "mask" exerts a powerful presence as a figure of speech. To masquerade is to "pretend to be someone one is not." By extension, unmasking is a heroic metaphor for exposing a hidden truth.

In this lecture, Z. S. Strother, Riggio Professor of African Art at Columbia University, uses African case studies to offer an alternative vision of masquerading. She will explore the aesthetic emotions aroused by masks, or more precisely, by "dances of masks": joy, wonder, awe, fear, and the release of laughing out loud. Most of all, her talk will investigate the uncanny—a sensation of "delicious shiveriness" triggered when familiar spaces and individuals become strange and changeable.

This lecture and the accompanying publication (forthcoming in fall 2018) are sponsored by the Getty Research Institute Council.

---
An assortment of concessions will be available for purchase outside the Museum Lecture Hall prior to the lecture. Please note that food and drink are not permitted inside the auditorium.
Need help?
Contact us!
9 am–5 pm,7 days a week
(310) 440-7300