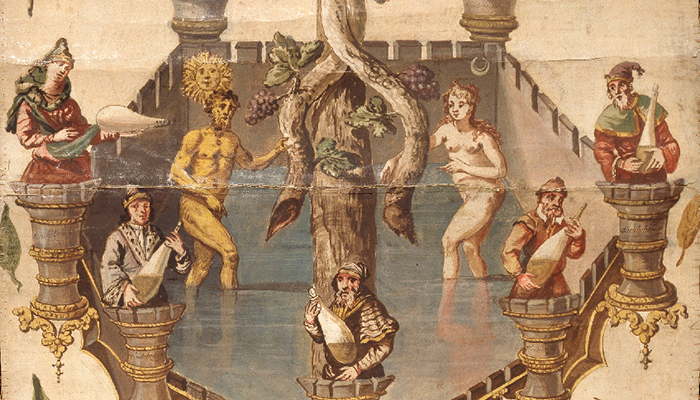 The Art of Alchemy Colloquium
GETTY CENTER
Museum Lecture Hall
Alchemists were notorious for attempting to make synthetic gold, but their goals were far more ambitious: to transform and bend nature to the will of an industrious human imagination. For scientists, philosophers, and artists alike, alchemy seemed to hold the key to unlocking the secrets of creation. Alchemists' efforts to discover the way the world is made have had an enduring impact on artistic practice and expression around the globe. This colloquium will explore how the mysterious art of alchemy transformed visual culture from antiquity to the industrial age and the ways in which its legacy still permeates the world we make today.

Confirmed participants:
Gabriele Ferrario, University of Cambridge
Matthew Hunter, McGill University
Karin Leonhard, Universität Konstanz
Stephen Little, Los Angeles County Museum of Art
Matteo Martelli, Berlin-Brandenburgische Akademie der Wissenschaften—Corpus Medicorum Graecorum
Jörg Völlnagel, Staatliche Museen zu Berlin
David Gordon White, University of California, Santa Barbara

This lecture complements the lecture "Chemical Rainbows and Liquid Crystal Souls: The Spirit of Alchemy in the History of Art" and exhibition The Art of Alchemy, on view at the Getty Research Institute from October 11, 2016, to February 12, 2017.
Need help?
Contact us!
9 am–5 pm,7 days a week
(310) 440-7300